---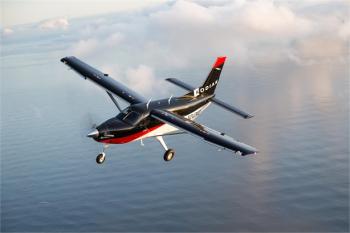 The Kodiak 100 Series III is the next generation in continuous improvement. With a smarter, pilot-friendly cockpit, improved situational awareness and safety, more comfort for all passengers, float-ready with standard equipped pitch-latch propeller and lower fuselage skin gap fillet sealant, and the industry-leading Kodiak Care Maintenance program, which covers scheduled maintenance up to the 4th ...
...more
.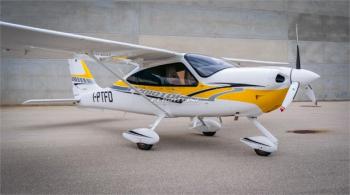 The state-of-the-art Tecnam P TwentyTen is the most advanced high-wing modern single-engine aircraft in the marketplace, today with Continental CD-170 Diesel engine. This four-seater aeroplane brings together an advanced technology all carbon fiber fuselage with a metal wing and stabilator, an expansive cabin featuring ergonomic front and rear seats with exceptional legroom and a separate third en...
...more
.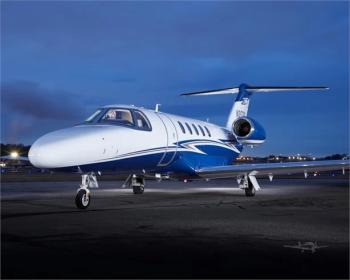 • 2021 CJ4 Gen 2 • 550 hours • Enrolled on Tap Blue • Avance L3 Max Wifi Airframe: Total Time: 550 Engines: WILLIAMS FJ44-4A Time: 550/550 SNEW Cycles: 493/493...
...more
.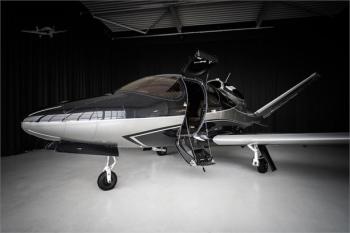 ELITE Xi Model, Active on 3 year / 600 hour Jetstream Program through 9/10/2024. Available for viewing in Miami 2/17 - 2/18, call for details!! Airframe: Total Time: 292 Engines: WILLIAMS FJ33-5A ...
...more
.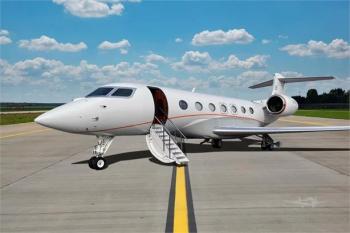 Immaculate G500, Only Gulfstream Maintained, Owner will review any reasonable Offer, call us today! Airframe: Total Time: 480 Engines: Time: 473.2/473.2 APU: Time: 325...
...more
.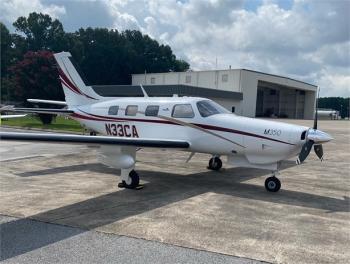 345 TTSN Fresh Annual Inspection - December 2022 Airframe: Total Time: 345 Engines: LYCOMING TIO-350-AE2A Time: 345 SNEW TBO: 2000...
...more
.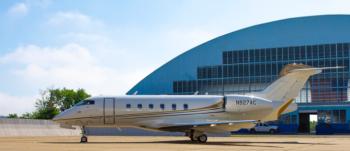 CPDLC / FANS-1A / ADS-B Out V2 / TCAS 7.1 Forward Galley with 9 Passenger Configuration GoGo Avance L5 Wi-Fi System Engine and APU Maintenance Programs Airframe: TTAF: 1,794 Landings: 978 Engines: Honeywell HTF7350 TSN L/R: 1794/1794 CSN L/R: 978/978 APU: Honeywell 36-150, S/N: P-670, Hours since New: 2,376 (Est), Maintenance Program: Honeywell MSP Gold...
...more
.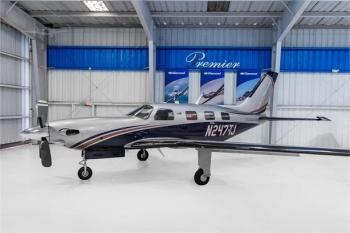 Immediately available Garmin NXI equipped Meridian! Absolutely superb condition inside and out! Low Time, Great Maintenance and Dual ADS-B In and Out! Always Hangared. Trades are welcome and we handle insurance, financing, training, and delivery! Airframe: Total Time: 1,540 Engines: PRATT & WHITNEY PT6A-42A Time: 1540 TBO: 3600 Props: Hartzell Time: 1540 ...
...more
.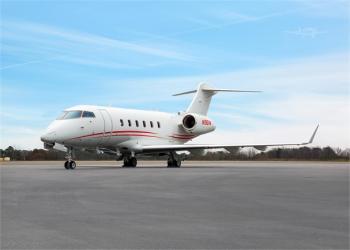 PROLINE 21 Advanced FANS 1A / CPDLC Engines MSP Gold Airframe on Smart Parts Avance L5 Wi-Fi One Owner Since New Corporate Pedigree 135 Operated Airframe: Total Time: 2,637 Total Landings: 1,564 APU: Time: 1483...
...more
.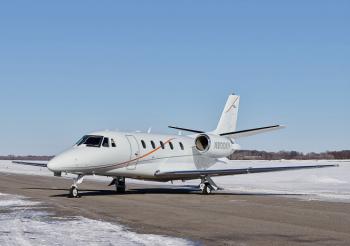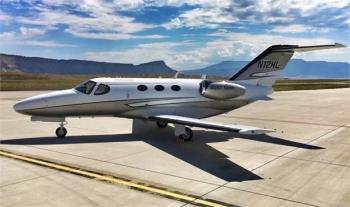 Immaculate Mustang, on Engine Program, Must See Airframe: Total Time: 3,201 Total Landings: 2,581' Engines: Time: 3160/3160...
...more
.
THIS IS THE ACCLAIM TO HAVE—ABSOLUTELY STUNNING ALL METALLIC PAINT—GREAT ROCKY MOUNTAIN HISTORY, CERTIFIED FOR KNOWN ICING AND MAINTAINED BY LEADING MOONEY SERVICE CENTER LAST FOUR YEARS. SUPERB CONDITION WITH ONLY 1065 HOURS-- NO DAMAGE HISTORY! TRADES WELCOME AND MOONEY TRAINING AVAILABLE! This aircraft can be delivered with a PistonPower™ engine maintenance program! Airframe: T...
...more
.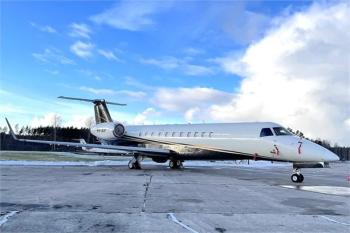 • First Delivered in 2006 • 14,757 Hours /7,991 Landings Since New • Interior Refurbishment in 2019 • Rolls Royce Corporate Care • ADS-B Out • Just Released to Service After Heavy Maintenance • Currently EASA Registered (Formerly FAA) Airframe: Total Time: 14,757 Total Landings: 7,991 Engines: Rolls Royce...
...more
.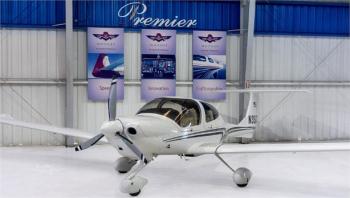 Pristine in Like-New Condition in Every Respect! One-of-a-Kind! Cabin Cool™ Air Conditioning, Larger New Bubble Canopy, New Custom Leather Interior, ADS-B In/Out, HID Landing and Taxi Lights, Three-Bladed Composite Prop, Open Checkbook Maintenance to the Highest Standards! This aircraft can be delivered with a PistonPower™ engine maintenance program! Airframe: Total Time: 1,390 E...
...more
.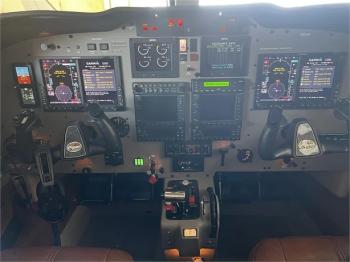 Annual Completed 7/22 at Flightline Group Damage History: Right-hand outer wing section replaced Repaired after nose gear collapse (2015) Airframe: Total Time: 3,350 Engines: PRATT & WHITNEY PT6A-42A Time: 594 SOH TBO: 2000 Props: MT OH 05-15, 594 SOH...
...more
.