Cessna 182 Skylane aircraft for sale
---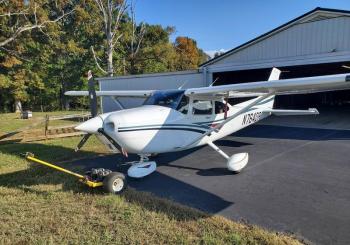 Airframe: TT: 491.7 Engines: LYCOMING IO-540-AB1A5 230 HP SNEW: 122.2 Props: McCauley CS 3 blade prop ...
...more
.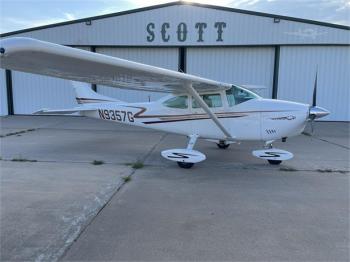 Garmin equipped P-Ponk 300 HP Cessna 182P - Mangum OK - 2K4 Airframe: Total Time: 11,475 P-Ponk 300 HP Super Eagle Conversion 11475 Total Time Damage history - See FAA airworthiness file in service logs for 337 documentation - 7/2002 nosegear repair - 8/1986 nosegear repair - 12/1976 repair Engines: CONTINENTAL O47050 P-Ponk 300 HP conversion w 235 hours SMOH Props: McCauley T...
...more
.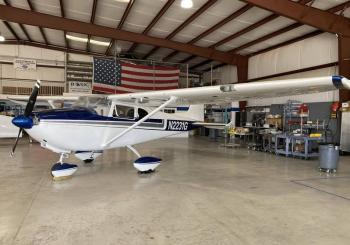 0 time engine, all new wiring, lights, tires, brakes, etc. Don't miss the chance to own this aircraft. Click
here for more details.
.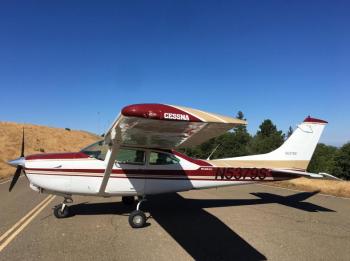 Airframe Time: 3995 Hours Total Time Engine Time: 95 Hours SMOH on O-540, 235 HP Lycoming 0-540. 2000 Hour TBO. Prop Time: 95 SPOH, on McCauley C407 three blade. Annual Due: August 2022 Useful Load: 1120 Lbs...
...more
.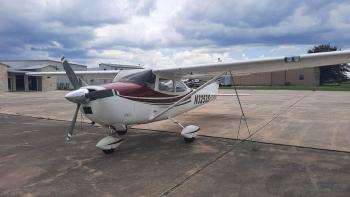 Excellent condition 182 with only about 6 hours firewall forward on a Texas Skyways 550 (2500 hrs tbo, 285 hp), Hartzell Buccaneer, Surefly electronic ignition, etc. Cleveland wheels and breaks, dual G5s, factory long range tanks (70 gal usable), all LED lights, Tailbeacon ADSB. Will cruise at over 170 mph burning 14 gph or fly at 130 mph burning as little as 11 gph. Enjoy all the comfort of...
...more
.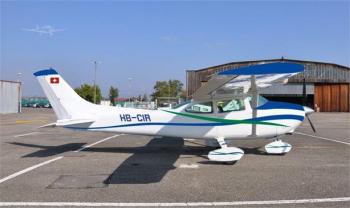 Fantastic Cessna Skylane with STOL Kit, very well kept and equipped Specifications subject to verification by purchaser Airframe: Total Time: 3,650 Very nice and well kept Cessna Skylane STOL, 250 hp motor and 3 bladed propeller upgrade and various speed kits Engine firewall replaced two times, 1986 and 1989, engine mount replaced in November 2006 Weight: 1338 kg/2950 lbs Empty Weight:...
...more
.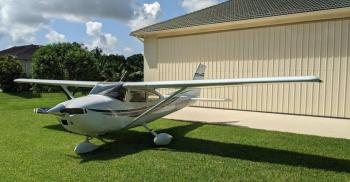 CESSNA Skylane182 Q N4919N is a 1979 Cessna Skylane 182Q Wet Wing is for sale by the owner who has always sored in their private hangar. Total air time is 4327 and it has a factory overhauled engine with 1217 hours (SMOH). The aircraft was last IFR Certified in 2016 and has mostly done local private flights. Engine = Continental 047OU17BR Fuel Capacity = 92 Gal Range = 1053 NM Flight Deck Manu...
...more
.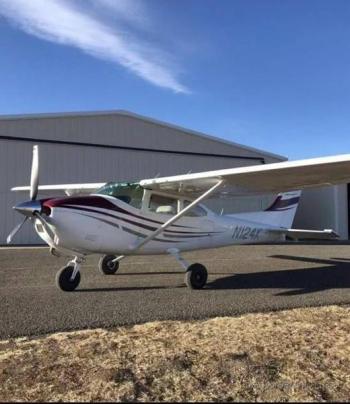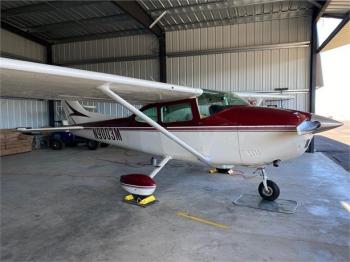 Airframe: Total Time: 3,685 Engines: 230 HP Continental O-470-S 165 hours SMOH by Western Skyways to Factory New Tolerances New Superior Millennium Cylinders Props: McCauley 2-bladed prop 165 hours Since Overhaul (2020) ...
...more
.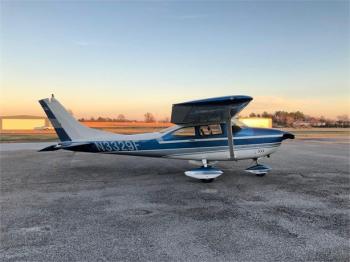 Very Clean 1966 Cessna Skylane w/ 9,523 Total Time and 380 Hours on Factory Reman. Garmin GMA-340 Audio Panel, Garmin 430W, Garmin G5 Digital DG/SHI, king KX-125 Digital NAV/COM, STEC-30 Autopilot. Airframe: Total Time: 9,523 Engines: 380 Hours Since Factory Rebuilt in 2010 Most Recent Impressions: #1. 77/80 #2. 78/80 #3.76/80 #4. 78/80 #5. 78/80 #6. 78/80 Props: MCCAULEY...
...more
.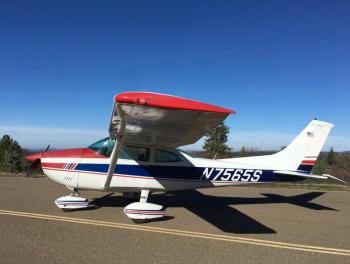 Airframe Time: 2541 Hours Total Time Engine Time: 1190 Hours SMOH on 0-470U (14) 2000 hour TBO. Propeller Time: 340 Hours SPOH on McCauley C203 two blade. Annual Due: September 2022 Useful Load: 1100 Lbs....
...more
.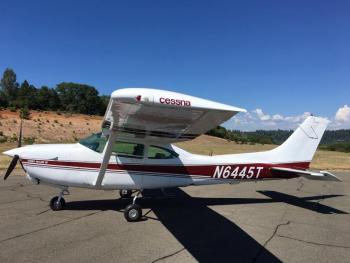 Airframe Time: 8971 Hours Since New (Airframe was overhauled at 4000 Hours by US Gov't) Engine Time: 1351 Hours SFREM. (2200 Hour TBO) Propeller Time: 1090 SPOH on C-431 McCauley three blade (2008) Useful Load: 1002 lbs Annual Due: September 2022...
...more
.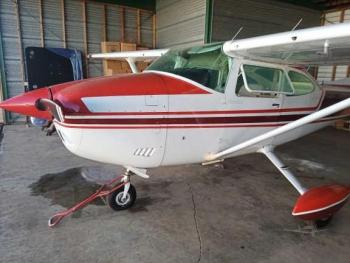 4,000 Total Time 50 SMOH Engine and Prop, One New and One Overhauled Fuel Bladder, New Alternator and Regulator. Airframe: TTAF: 4,000 Engines: SMOH: 50 TBO: 2,000 Props: SMOH: 50...
...more
.
This rare Cessna 182G has only 20 hours since overhaul 3400 hours TTAF. This is your chance to get a low hour Cessna that needs nothing but someone to fly it. It has better than average avionics, a great history and a seller who has attended to every detail. Airframe: TTAF: 3,400 Engines: TSOH: 20 The engine has only 20 hours since overhaul. It is a 0-470R. The aircraft has gross weight o...
...more
.