Dassault Falcon aircraft for sale
---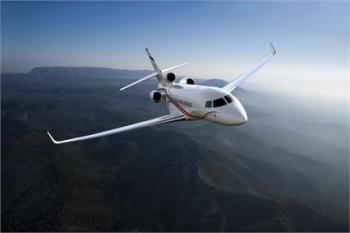 Low Total Time – 332 hours, ESP Platinum, FalconCare, MSP for the APU, BMW Design Works Interior, Swift Broadband, Honeywell EASy II, Head-Up Guidance System (CAT 1), Enhanced Vision System (EVS), Smartview Synthetic Vision (SVS). Available for Viewing by Appointment Trades Considered - Financing Available Photo Courtesy of Dassault Falcon Jet...
...more
.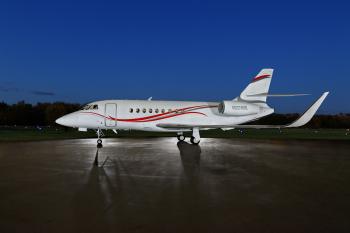 Newest 2000LX currently available, Former Falcon demonstrator, One owner since - U.S. registered, Maintained at Dassault Service Centers (U.S.), Fresh 12/24 month inspections by Dassault - Stuart, FL. 10-passenger interior by BMW Group Designworks USA, Enrolled in Falcon Care, ESP Gold, MSP, ADS-B Out. Airframe: Landings: 744 Enrolled in Falcon Care Engines: Engine Program: Enrolled in ESP Go...
...more
.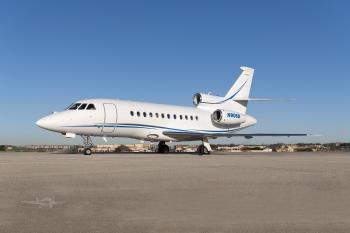 One Fortune 10 Owner Since New, Pristine Condition and Maintenance History, Loaded with Options, Full Mandates: ADS-B Out, FANS, LPV, TCAS 7.1, Head-Up Guidance, Enhanced Vision, Synthetic Vision, Connectivity: Gogo Biz Avance L5 and Swift Broadband, Satellite TV, 12 Passenger Seating with Forward Crew Lavatory, 49,000 lb Max Take-Off Weight, MSP Engines and APU Airframe: Total Time (HRS) 3747.9...
...more
.
Intercontinental Aircraft Group, LLC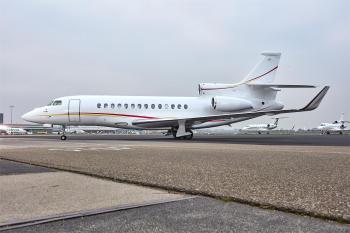 FANS 1/A & ADS-B Out Compliant Engines enrolled on Program APU enrolled on Program Aircraft enrolled on Falcon Care EASy II Cert. 3 Installed Auto Descent Mode Airframe: STATUS: As of May 22nd, 2019 TOTAL TIME: 6,068 LANDINGS: 2,296 Engines: Engine 1: Engine 1:PRATT & WHITNEY PW307A Engine 1 Time:5916 SNEW Engine 1 Cycles:2256 Engine 2: Engine 2:PRATT & WHITNEY PW307A Engine 2 T...
...more
.
General Aviation Services
Asking $11,395,000 5,401.16 Hours Since New Engines Enrolled on ESP Gold FANS 1/A, CPDLC, ADSB O, TCAS 7.1, EASy II Fresh Interior Refurb completed by West Star- Grand Junction Airframe: 5,401.16 hours since new / 3,202 landings (as of Sept. 12th, 2018) Engines: Engine NotesPratt & Whitney PWC-308C Engine #1: S/N: PCE-CF0258 / 4,958.01 Hours Since New / 2,888 Cycles Since New Engine #2...
...more
.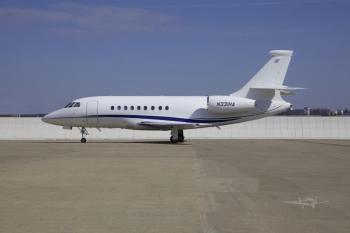 Engines Enrolled on ESP Gold / APU Enrolled on MSP Gold Next Gen Avionics – FANS 1/A, CPDLC, ADS-B Out, TCAS 7.1 Painted in July 2013 Fresh Interior Refurb Completed by West Star - Grand Junction- March 2019 Fresh 2C Inspection and Gear Overhaul Airframe: Total Time:5448 Total Landings:3214 Engines: PRATT & WHITNEY PW308C Engine 1 Time:5005 Engine 1 Cycles:2900 Engine 2:PRATT & WH...
...more
.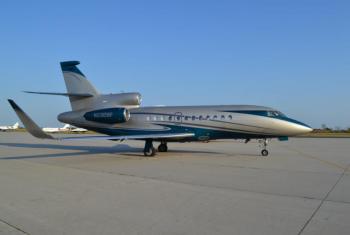 Omni International Jet Trading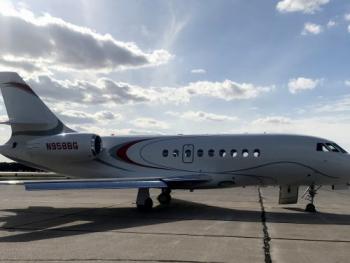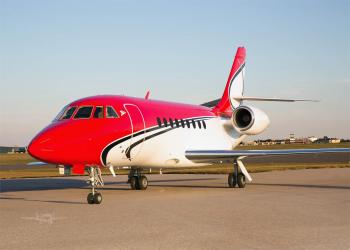 New Paint & Interior 2019!! ATG-5000 Wi-Fi, Engines on Honeywell CSP, APU on MSP, Fresh C Inspection Airframe: Total Time: 13927 Total Landings: 8690 Engines: CFE738-1-1B Serial Number: P-105469/ P105371 SOH: 2,943/ 759 SHSI: 671/ 759 Time Remaining to OH: 2,057/ 4,241 Time Remaining to MPI: 1,829/ 1,741 TBO / MPI (HSI): 5,000 / 2,500 5,000 / 2,500 ...
...more
.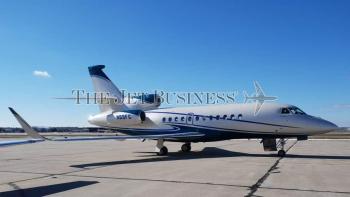 – EASy II Baseline with ADS-B Out – Engines & APU on Honeywell MSP Gold – Dry Bay Mod c/w SB 329 – 2C Inspections & Gear Overhauls c/w May 2017 Airframe: Total Time: 3815 Total Landings: 2199 Engines: Time: 3354/3409/3414 Cycles: 1959/1959/1990 MSP Gold APU Time: 2358...
...more
.