Dassault Falcon aircraft for sale
---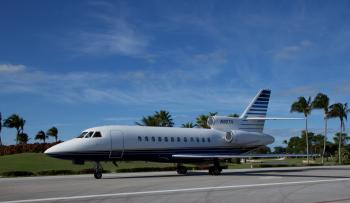 FANS/CPDLC High Speed Broadband Two U.S. Owners Honeywell MSP Interior Refurbished 2020 AIRFRAME & ENGINES Total Time Airframe: 7,950.8 Hours / 2,919 Landings Engines: Garrett TFE-731-5BR-1C Engines on Honeywell MSP TTSN: 7885/7848/7848 CSN:...
...more
.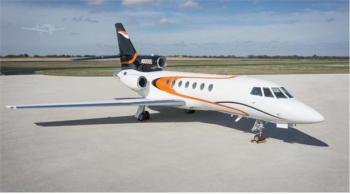 50EX 0284; N900BB; AvSKY is proud to offer this exceptional Falcon 50EX. This Aircraft features MSP Gold on the engines and APU; Excellently equipped for maximum passenger comfort with two airshow displays, and PlayStation console for inflight DVD and/or video games. Contact us for additional details or to submit your offer. Airframe: Total Time: 8,133.1 Total Landings: 4,760 CAMP Maintenan...
...more
.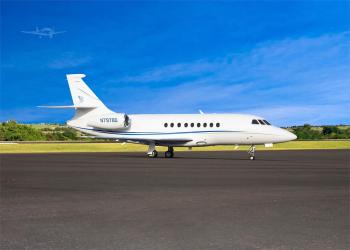 Priced to move ! ! ! This Falcon 2000 has Fortune 500 Pedigree with impeccable care and custody!!. Two owner plane -- Turn key ready to fly into 2020 and beyond. The plane has just completed the extensive "C" Inspection at West Star! The plane includes Hard to find options like10 place interior and HUD - Heads UP Guidance. Triple FMS. ADSB EASA Certified. Enjoy 3,000 mile range and short fie...
...more
.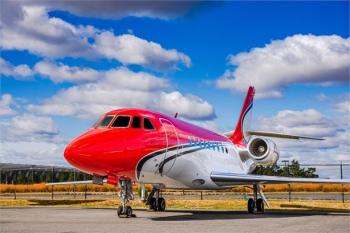 This Falcon 2000 is a great Part 91 or part 135 workhorse with the preferred 10 passenger configuration. Engines and APU are on MSP, and the aircraft is equipped with Wifi. Excellent maintenance status, includes completion of the Dry Bay Mod AD. Airframe: Total Time: 14,880 Total Landings: 9,286 Engines: MSP APU: Yes...
...more
.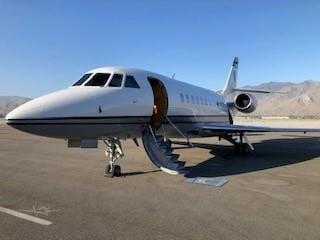 Airframe: Total Time: 5,384 Total Landings: 2,564 Engines: Time: 5276/5276 Cycles: 2500/2500 TBO: 6000/6000 MSP Gold...
...more
.
MD, US
Under Contract/Sale Pending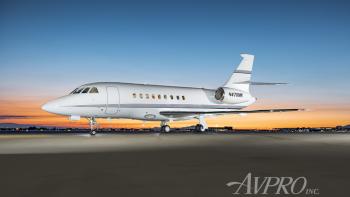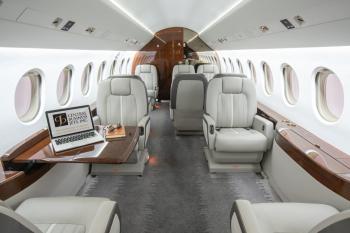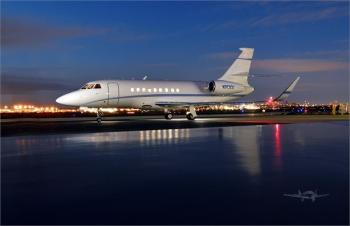 Airframe: Total Time: 7,693 Total Landings: 4,041 Engines: Time: 7267/3678 APU: Time: 4499 MSP Gold...
...more
.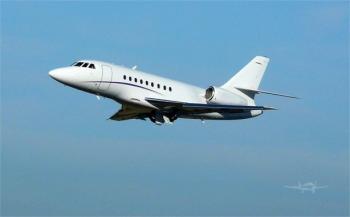 Call & Ask for Russ, or Matt / Financing available through JetLease Capital! Airframe: Total Time: 3,875 Total Landings: 2,951 Engines: Time: 3883/3883 ...
...more
.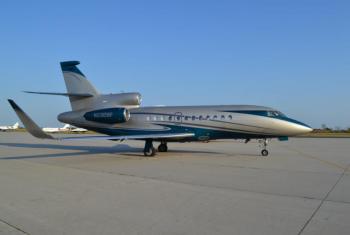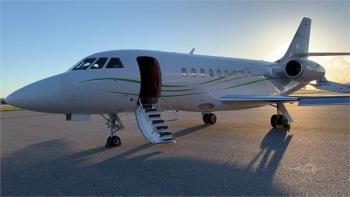 Airframe: Total Time: 5,350 Total Landings: 2,162 Engines: Time: 5237/5237 ESP Gold APU: Time: 6811...
...more
.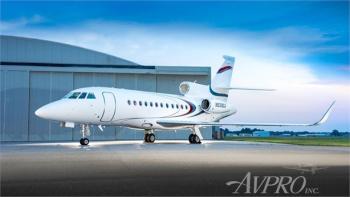 Major Work Package by Dassault, Wilmington – June 2020: • 2C Inspection • Gear Overhaul • New Paint Highlights U.S. Owner - Part 135 Certifiied API Winglet (LX) Installation Honeywell Primus Epic EASy II Cert 4 Upgrade EASy II Upgrades WAAS/LPV/CPDLC /ADS-B Out FANS-1/A Synthetic Vision System Aircell ATG-5000 Gogo Biz High Speed Internet Engines & APU on Honeywell MSP Gol...
...more
.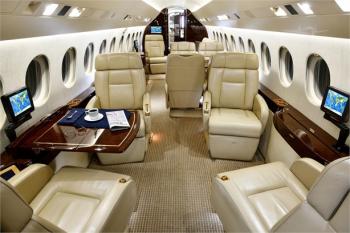 Airframe: Total Time: 4,664 Total Landings: 2,542 Engines: Time: 4500/4664/4664 TBO: 6000/6000 APU: Time: 1721...
...more
.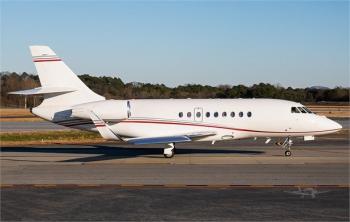 Fortune 500 Corporate Operator Low Airframe Hours & Cycles Fresh 2C & Gear Overhaul – Aug 2021 by Standard Aero New Paint 2019 by Standard Aero Heads Up Guidance System (HUD) Enhanced Flight Vision System (EVS) Next Gen Upgrades: o EASy II Cert 4 with Push-to-Load Function o CPDLC with FANS 1/A & ATN o Enhanced Nav with WAAS-LPV o ADS-B Out, TCAS 7.1 Aircell Axxess II Iridium...
...more
.