Dassault Falcon aircraft for sale
---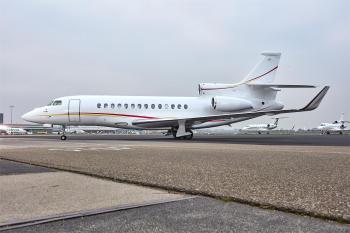 FANS 1/A & ADS-B Out Compliant Engines enrolled on Program APU enrolled on Program Aircraft enrolled on Falcon Care EASy II Cert. 3 Installed Auto Descent Mode Airframe: STATUS: As of May 22nd, 2019 TOTAL TIME: 6,068 LANDINGS: 2,296 Engines: Engine 1: Engine 1:PRATT & WHITNEY PW307A Engine 1 Time:5916 SNEW Engine 1 Cycles:2256 Engine 2: Engine 2:PRATT & WHITNEY PW307A Engine 2 T...
...more
.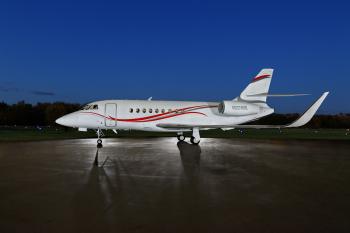 Newest 2000LX currently available, Former Falcon demonstrator, One owner since - U.S. registered, Maintained at Dassault Service Centers (U.S.), Fresh 12/24 month inspections by Dassault - Stuart, FL. 10-passenger interior by BMW Group Designworks USA, Enrolled in Falcon Care, ESP Gold, MSP, ADS-B Out. Airframe: Landings: 744 Enrolled in Falcon Care Engines: Engine Program: Enrolled in ESP Go...
...more
.
• Pre-Inspected, Close+Fly (2019) • One Owner Since New • Low Total Time • Major 2C Inspection / Landing Gear Overhaul Completed November 2019 • EASy II+ Cert. 3 w/ ADS-B Out, SVS, CPDLC (FANS 1A / ATN B1) • HGS / EFVS • Engines on MSP Gold, Avionics on HAPP • New Paint 2018 Airframe: Total Time: 3120.2 Total Landings: 1059 Engines: Time Since New (HRS) 3120.2 /3120.2/ ...
...more
.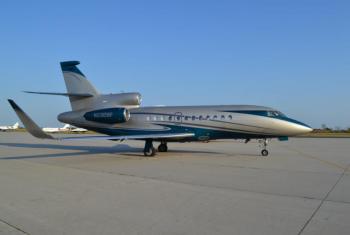 Omni International Jet Trading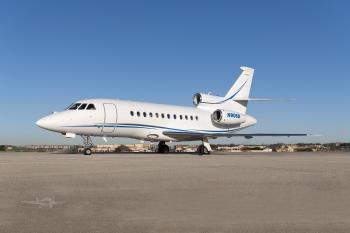 One Fortune 10 Owner Since New, Pristine Condition and Maintenance History, Loaded with Options, Full Mandates: ADS-B Out, FANS, LPV, TCAS 7.1, Head-Up Guidance, Enhanced Vision, Synthetic Vision, Connectivity: Gogo Biz Avance L5 and Swift Broadband, Satellite TV, 12 Passenger Seating with Forward Crew Lavatory, 49,000 lb Max Take-Off Weight, MSP Engines and APU Airframe: Total Time (HRS) 3747.9...
...more
.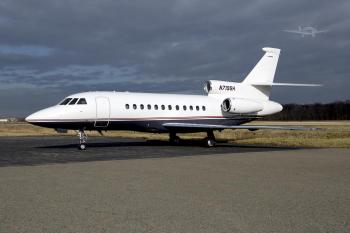 Two US Owners Since New, Last 900EX Built, Youngest 900EX For Sale, Engines, APU and Avionics on Honeywell MSP, FMS w/ 6.1.1 Software, ADS-B Out, TCAS 7.1, WAAS / LPV, FANS 1/A, CPDLC, New Paint in 2017, Swift Broadband Cabin WiFi, Professionally Managed and Maintained Airframe: Total Time: 4200.8 Total Landings: 2042 Engines: Time Since New (HRS) 4200.8/ 4200.8/ 4200.8 Cycles Since New 2042...
...more
.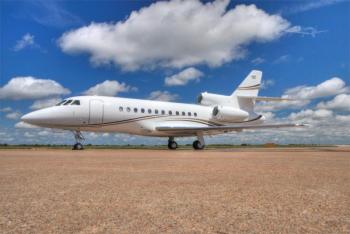 WAAS LPV and ADS-B are finished. New Matterhorn White Paint by WSA. New Cabin LED Lighting Modification complete including the removal of the subway lighting. Airframe: Total Time: 8252.5 Total Landings: 3848 Engine(s): Engines TFE731-5BR Eng#1 8029.5 Total Cycles 3848 Eng#2 7942.9 Total Cycles 3784 Eng#3 8094.4 Total Cycles 3872 APU TYPE: Garret GTCP 36-150F/ Honeywell MSP...
...more
.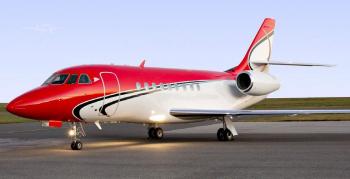 New Interior 2019 & New Paint 2019, ATG-5000 Wi-Fi, Honeywell MSP Gold Engine Program, ADS-B Out, Honeywell MSP Gold APU Program Airframe: Total Time: 14074 Total Landings: 8805 Engines: TBO: 5,000/ 5,000 SCORE: 338/ 338 SMPI: 338/ 338 APU Type: GTCP 36-150 F2M Maintenance Plan: Honeywell MSP Gold...
...more
.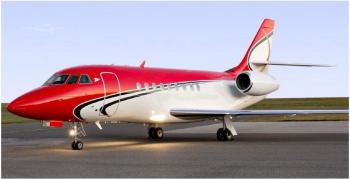 New Paint & Interior 2019!! ATG-5000 Wi-Fi, Engines on Honeywell CSP, APU on MSP, Fresh C Inspection Airframe: Total Time: 14080 Total Landings: 8780 Engines: CFE738-1-1B Serial Number: P-105516/ P-105540 SOH: 2,909/ 2,068 SHSI: 409/ 2,068 Time Remaining to OH: 2,091/ 2,932 Time Remaining to MPI: 2,091/ 432 TBO / MPI (HSI): 5,000 / 2,500 5,000 / 2,500 APU: GTCP36-150F2M...
...more
.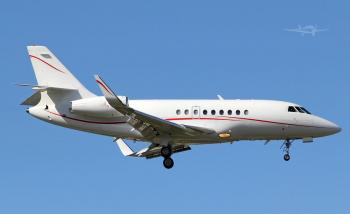 Airframe: Total Time: 6500 Total Landings: 8786 Engines: Engine 1 Time: 6500 SNEW Engine 2 Time: 6500 SNEW APU: MSP Gold...
...more
.
JetLease Palm Beach, Inc.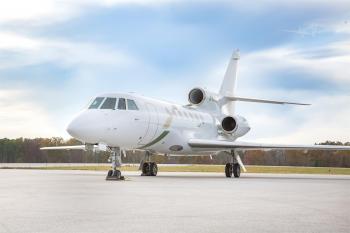 THIS AIRCRAFT HAS IT ALL! UNDERGOING 3C INSPECTION, WAAS/LPV, ADS-B OUT, ATG-4000 WIFI, MSP GOLD ENGINES AND APU, CASP & HAPP, 2016 P&I, IMPECCABLE MAINTENANCE HISTORY. Airframe: Total Time: 7,060.8 Total Landings: 4,803 Enrolled on FlightDocs Engines: Honeywell TFE731-40 Enrolled on MSP Gold Engine 1: S/N P-115305 = TSN 6,986 CSN 4,803 Engine 2: S/N P-115307 = TSN 6,975 CSN 4,803 Engine...
...more
.
Swartz Aviation Group, LLC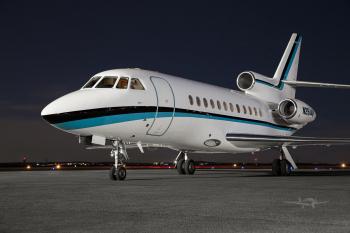 Two owners since new, ADS-B complied with, TCAS 7.1, Former EASA, 2018 C Check, 2018 interior refurbished, Impeccable logs and records. Aircraft is ready to go to work today! Replacement aircraft is online and owner wants it gone! Airframe: Total Time: 11019 Total Landings: 10681 Engines: TCE731-5BR-1C on MSP Gold Eng #1 10,846 Total Time 1,377 remaining until MPI 3,877 remaining until ...
...more
.
Swartz Aviation Group, LLC