Dassault Falcon aircraft for sale
---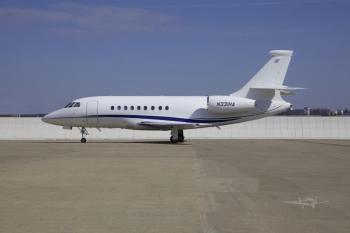 Engines Enrolled on ESP Gold / APU Enrolled on MSP Gold Next Gen Avionics – FANS 1/A, CPDLC, ADS-B Out, TCAS 7.1 Painted in July 2013 Fresh Interior Refurb Completed by West Star - Grand Junction- March 2019 Fresh 2C Inspection and Gear Overhaul Airframe: Total Time:5448 Total Landings:3214 Engines: PRATT & WHITNEY PW308C Engine 1 Time:5005 Engine 1 Cycles:2900 Engine 2:PRATT & WH...
...more
.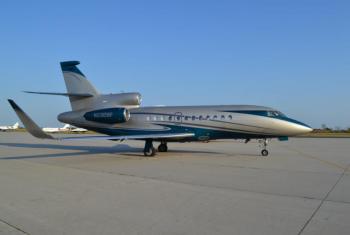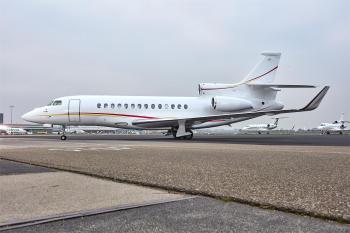 FANS 1/A & ADS-B Out Compliant Engines enrolled on Program APU enrolled on Program Aircraft enrolled on Falcon Care EASy II Cert. 3 Installed Auto Descent Mode Airframe: STATUS: As of May 22nd, 2019 TOTAL TIME: 6,068 LANDINGS: 2,296 Engines: Engine 1: Engine 1:PRATT & WHITNEY PW307A Engine 1 Time:5916 SNEW Engine 1 Cycles:2256 Engine 2: Engine 2:PRATT & WHITNEY PW307A Engine 2 T...
...more
.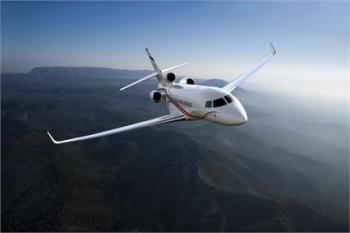 Low Total Time – 332 hours, ESP Platinum, FalconCare, MSP for the APU, BMW Design Works Interior, Swift Broadband, Honeywell EASy II, Head-Up Guidance System (CAT 1), Enhanced Vision System (EVS), Smartview Synthetic Vision (SVS). Available for Viewing by Appointment Trades Considered - Financing Available Photo Courtesy of Dassault Falcon Jet...
...more
.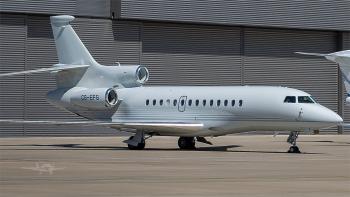 2,267 Flight Hours Since New, 14 Passenger Floor Plan, ESP-Platinum Engine Program, MSP-Gold APU, Synthetic Vision System, Runway Awareness Alert System (RAAS), CPDLC Functions (ATN‐B1 and FANS 1/A+), SBAS / LPV Approaches, ADS‐B Out, Easy II 4TH CERT SB 7X-520 Enhanced Avionics System, SB 7X-523 Enhanced Avionics System "Push-to-Load" Functionality, SB 7X-522 Faster Chart Database Loading Act...
...more
.
• 2782 Hours • ESP Gold, MSP Gold, HAPP, CAMP • FANS-1A, CPDLC, ADS-B Out • Aircell Avance L-5 Hi-Speed Internet • SVS, EVS, HUD • One U.S. Owner Since New • Collins Tailwind 500 Sat TV • BMW Design Interior Option Airframe: Total Time: 2,782 Total Landings: 1,262 Engines: Time: 2782/2686/2782 Cycles: 1263/1218/1263 ESP Gold...
...more
.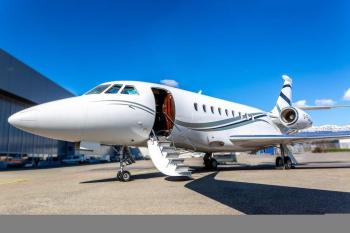 Fresh 1C Inspection at TMS - Geneva One Owner/Operator/Crew Since New Engines Enrolled on ESP Platinum APU Enrolled on MSP Gold CPDLC ATN / ADS B OUT / FANS 1A Airframe: Total Time: 1,784 Total Landings: 903 Engines: Pratt & Whitney 308C #1 & #2 1784 Hours Since New 903 Cycles Since New APU: Time: 1756 MSP Gold ...
...more
.
Airframe: Total Time: 1,868 Total Landings: 1,219 Engines: Time: 1868/1868/1868 Cycles: 1219/1219/1219 Engines Enrolled on JSSI Premium APU: Honeywell 36-150 (FN) APU 2350 Starts...
...more
.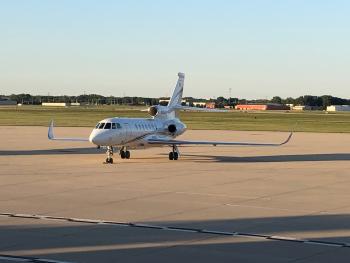 The Few... There is no disputing the short-field capabilities and performance of the Falcon 50 /50EX series. However, there is an even smaller subset of Falcon 50's that rise above all the rest with respect to performance. The Falcon 50-4 engine upgrade gives the aircraft superior performance even compared to a Falcon 50EX; serial 249 equipped with API winglets provides even greater range perfor...
...more
.