---
Beautiful free and clear M350. Well maintained retail aircraft. Airframe: Total Time: 330 Engines: Time: 330 TBO: 2000 Props: S/N: NY265B 2400/72 TBO 330 TTSN...
...more
.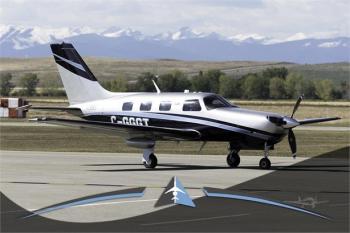 Exceptionally low hour 2015 M350, Call Jordan directly at (231) 578-3942. We'll maintained and ready for a new home. Currently located within the U.S. No damage history. Boise Airport (KBOI) in Boise, Idaho Permanent location: CFQ7/Edmonton/Gartner Airport, Leduc, AB - Canada Airframe: Total Time: 287 Engines: Time: 284 TBO: 2000...
...more
.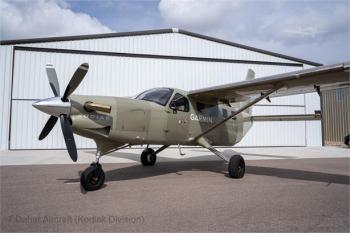 2015 KODIAK 100, SERIES I IMMACULATE 2015 KODIAK 100 WITH LESS THAN 500 HOURS TOTAL TIME. ONE OWNER, PROFESSIONALLY MANAGED. CUSTOM PAINT. WARM BROWN SUMMIT INTERIOR, PLUS 2 ADDITIONAL TIMBERLINE SEATS, 10-PLACE O2, A/C, LARGE TIRE OPTION, TKS FIKI, GTS800, GDL-69 XM, CHARTVIEW. CALL TO INQUIRE. Airframe: Total Time: 500 Engines: Time: 500 SNEW TBO: 4000 Props: Constant Speed, Feath...
...more
.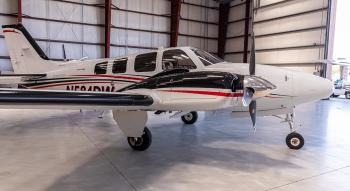 • Total airframe time: 685 Since new • Right Engine: 685 Since new • Left Engine: 300 Since new (warranty replacement) • Right Propeller: 685 since new • Left Propeller: 685 since new • Annual: March 2021 by Beechcraft Factory Service Center AFCS three-axis autopilot GFC 700...
...more
.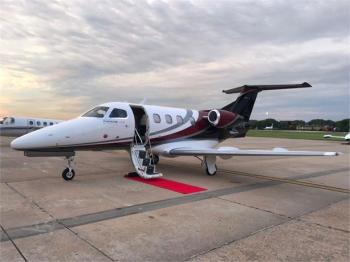 Excellent Opportunity to own a Phenom 100E. Super Low Hours in Like New Condition with Entertainment Package. Enhanced Take-Off and Gross Weight Increase. Call Brian Bartunek at 407-748-0288 for more details or to arrange a showing. Airframe: Total Time: 426 Engines: Time: 426/426 TBO: 3500 Pratt & Whitney PW617F-E (3,500 TBO) on ESP Engine Program...
...more
.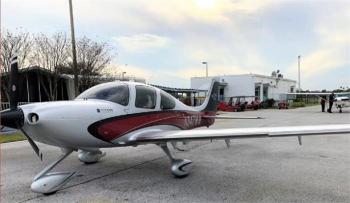 Turn-key and ready to fly! Higher useful load than the G3 and has 60/40 bench seating! Synthetic Vision, FIKI Rated, and all the right options make this an incredible choice for any buyer! Please give me a call on my cell anytime with any questions! Brian Bartunek (407)748-0288 Airframe: Total Time: 643.5 786.0 Hobbs Time Engines: Time: 786 TBO: 2000...
...more
.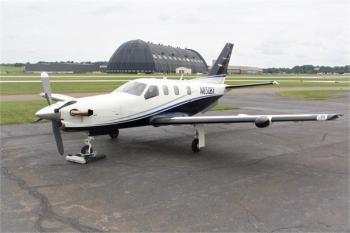 ONE OWNER - Only Pro Pilot Flown, No Questions Plane, Ready To Sell! Contact Michael Lewis at 941-545-7962 for further details or to make an offer. Airframe: Total Time: 1,672 Engines: Time: 1672 SHOT: 803 TBO: 3500 Props: 1,650 Hrs. Total Time Since New 42 Hrs. SOH (May 2020)...
...more
.
Are you the Jay Leno-type who wants to say they have something that is one-off and will ALWAYS bring attention? Then this might be it for you! Full Garmin G900X Glass Panel, PT6 Power, and the ability to land just about anywhere. Contact Michael Lewis for more details at 941-545-7962. Airframe: Airframe Notes: 132 Hrs. Total Time Since New Engines: PT6A 20 3,600 Hr TBO Serial Number: PC...
...more
.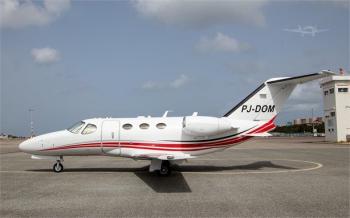 Impeccably Maintained, One Owner/Operator, Always Part 135 Maintained with EU Ops Capability, Fully-Programmed, and Medical EMS Capabilities, this Mustang Represents Incredible Value and Capabilities! Contact Michael Lewis at 941-545-7962 for Further Information or to Present an Offer. Airframe: Total Time: 3,192 Total Landings: 3,505 Engines: Time: 3027/3192 TBO: 3500 SHSI: 1327/1395 ...
...more
.