---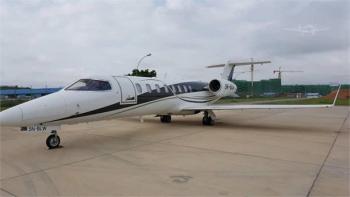 Extremely low hour Learjet. Primarily used for shorter commutes. Please call Jordan at (941)313-2526 for more information. Airframe: Total Time: 1,969 Total Landings: 2,836 Engines: Time: 1969/1969 Cycles: 2826/2826 TBO: 5000 ...
...more
.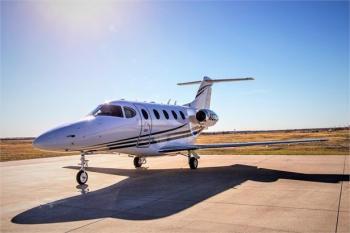 Turn-key 2004 Premier I. With an AFTT of 2788 it is currently the lowest total time aircraft on the market. Enrolled in (TAP) Elite Engine Program, TBO of 5000, ADS-B In & Out, and is Textron maintained. Plane has always been based in dry country airports. Call me any time on my cell at 941-250-9655. Airframe: Total Time: 2,788.7 Total Landings: 2,097 Engines: Time: 2788 Cycles: 2097 SH...
...more
.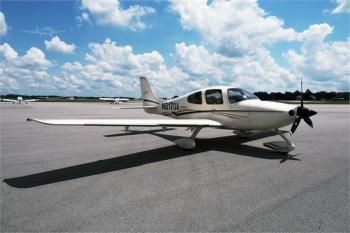 Don't miss your opportunity on this highly sought-after Centennial Edition SR22! 3621 TTAF, 1528 SFRM Engine, 291 SMOH Prop. Avidyne Entegra System. L3 SkyWatch. XM. CMAX. EMAX. Loaded with options. Contact us for digital logbooks. Airframe: 3,621.8 Hours Total Time No Known Damage History Engines: Model: Continental IO-550-N Serial #: 1032903 Time: 1,528.7 Hours Since Factory Remanufa...
...more
.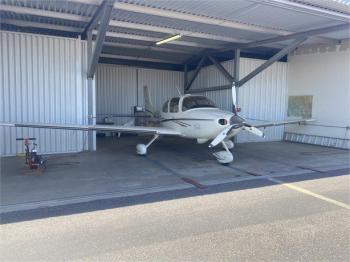 Fresh Aircraft presents this highly sought-after Cirrus SR22 Centennial edition. This aircraft is would be a perfect family aircraft or would handle any business mission you may have. This is a great forever plane. Airframe: Total Time: 1,741.6 Engines: Time: 1681 TBO: 2000 Props: TSN: 1694...
...more
.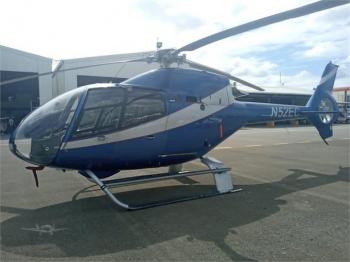 Beautiful Eurocopter located in Dominican Republic. Owner is very motivated to review all cash offers. All records and No Known Damage History. Contact Alexandra Hedrich at Cell/WhatsApp 941-780-6024 Office: 941-355-5353 for additional information or to submit an offer to Purchase. Se Habla Español. Airframe: 3,337 Total Time Since New Engines: Arrius 2F T-Meca (3,500 TBO - 504 SHP) 3...
...more
.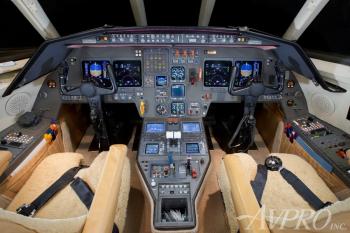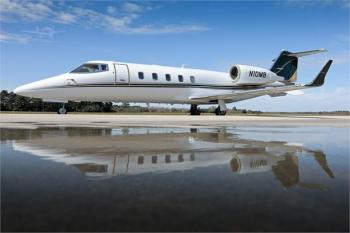 Only 7300 Hours Total Time 2 US Corporate Owners Since New Engines enrolled on ESP Gold Universal MFD-890 LCD Multi-Function Display with Jeppview, WSI, and XM Weather Dual FMS UNS-1EW w/ Push to Load and WAAS/LPV FANS 1/A+ ADS-C ; ATN-1B ; CPDLC ; ACARS ; Push to Load STC Pending UL-801 Unilink Three-Rotor Brakes LED Lighting USB Chargers in Cockpit and Cabin Not Equipped with APU Pain...
...more
.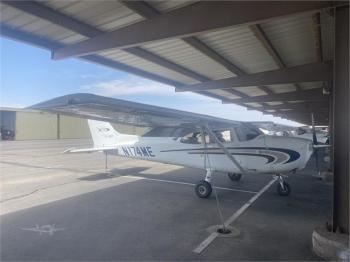 Fresh Aircraft presents this highly sought after 172S Model Millennium edition. This aircraft has lived in Arizona since new and is as clean as they come. The plane flies daily and the engine is running STRONG. This aircraft is loaded with Garmin Equipment. The maintenance has been impeccable, no expense spared. Don't miss your opportunity to own this late model 172. Airframe: Total Time:...
...more
.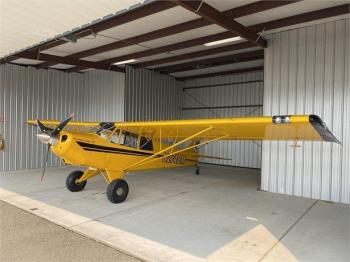 This is a lovely A1B Husky with a Garmin GNS-430W GPS with complete logs and no evidence of damage history. Posted logbooks and photos pending. Airframe: Total Time: 1,120 Engines: Time: 1120 SNEW 180 HP Lycoming IO-360-A1P (2,000 hr TBO) Props: 3-bladed MTV-9B Composite propeller 372 hours since NEW ...
...more
.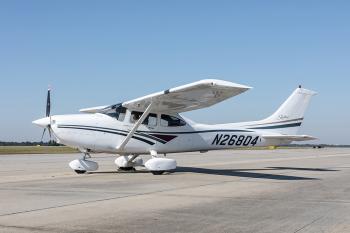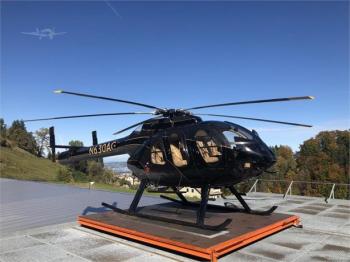 Don't miss this opportunity! Beautiful 600N N630AG Helicopter is new to the market. Connect with Tom Lelyo at 941-216-1246. - No Known Damage History - Complete Log Books - No Engine Programs - Always Hangared - Maintenance Tracking through Sierra Trax Airframe: Total Time: 1,479 Engines: Time: 1478 Model: RR250-C47M 16 Hours Since Overhaul 2,245 Cycles Since Last Inspection ...
...more
.
Falcon 900EX N387TS Fly the best and travel the world in luxury! Call James Perkins at 941-726-8953. - Triple Engine - Forward Full-Service Galley - High-Speed Data/Wifi - Pristine Interior & Exterior Airframe: Total Time: 5,269 Total Landings: 1,802 Engines: Time SOH: 973/418/260 MSP Gold ...
...more
.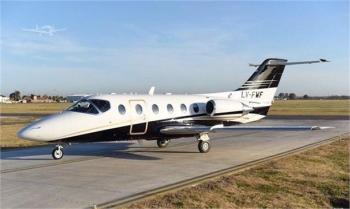 Part 135 Operated Beechjet 400A with New Paint & Refurbished Interior, Complete Logs & CAMP Tracked. Motivated Seller. Contact Brian Bartunek for additional information at 407-748-0288. Airframe: Total Time: 6,049 Engines: Time: 2449/2449 Cycles: 4195/4195 TBO: 3600 SNEW: 6049/6049...
...more
.