---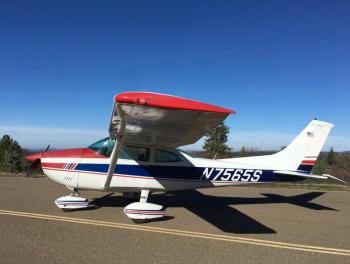 Airframe Time: 2541 Hours Total Time Engine Time: 1190 Hours SMOH on 0-470U (14) 2000 hour TBO. Propeller Time: 340 Hours SPOH on McCauley C203 two blade. Annual Due: September 2022 Useful Load: 1100 Lbs....
...more
.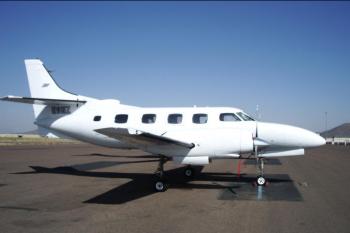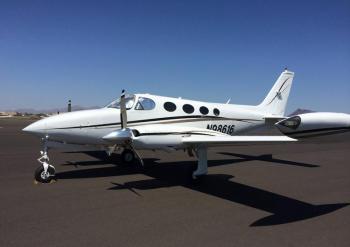 AVAILABLE IMMEDIATELY 1976 Cessna 340A N98616 S/N 340A-0059 Airframe: ACTT 5330 Engines: L+R Eng 1195 since Ram IV 325hp OHC ...
...more
.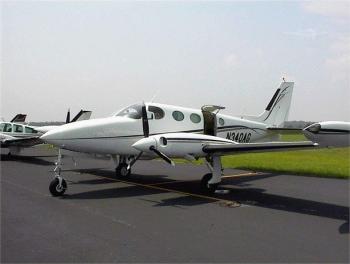 This PA-28R-200 Piper aircraft has top notch avionics including a new auto pilot upgrade. Good engine time. New interior and like new paint. Currently being flown on a regular basis. The aircraft has been maintained with complete maintenance records. Fresh annual November 2021. Aircraft is ready for new owner. Aircraft Specifications: Year: 1972 Serial number: 28R-7235026 Aircraft Total tim...
...more
.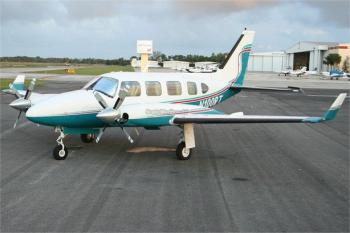 NEW TO MARKET! Turn Key Panther Converted 350HP, Winglets, 4 Blade Props Super LOW TIME, Only 239/239 Since Factory Overhaul, Outstanding Panel-- Dual GARMIN 530W's, GX200, NEW Digital RADAR, Autopilot, Full De-ice, Air-Conditioning, VG Kit, If you are in the market for fast comfortable twin that is Buy it and fly it.. Airframe: Total Time: 6,130 Engines: Time: 239 SFRM Lycoming 350 HP...
...more
.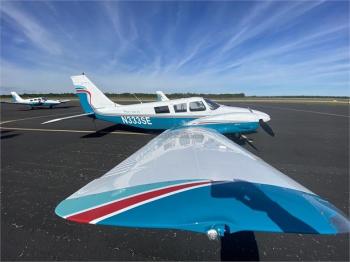 Completely Refurbished Seneca 1 with Factory Engines Only 7 hours, All New Garmin Gamin Glass Panel G500txi, Garmin GTN750WAAS GTN650WAAS, GTX 345, New Paint, New Leather, New Glass, If you are in the Market of a Light Twin Look at the Value in this Aircraft with Fresh engines, Fresh Props, State of the Art Panel, Truly a Turn Key Aircraft. Airframe: Total Time: 3,533 Engines: Lycomin...
...more
.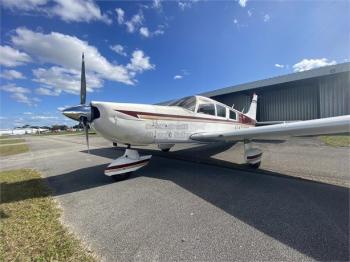 4819 Total Time Since NEW, Garmin MX20, Garmin SL-30, GX-60 GPS/Com, Glideslope, GTX 345 ADSB in and out, Factory AC System, Six Seats, Wheel Pants, Three Blade Prop, Quite the Value in todays Hot Market! Airframe: Total Time: 4,819 Engines: LYCOMING IO-540-K1A5 2792 SMOH Excellent Compressions 78 75 79 78 78 79 Overhauled by Blue Diamond Engines (sept 1984) Mena AK FAA Rep...
...more
.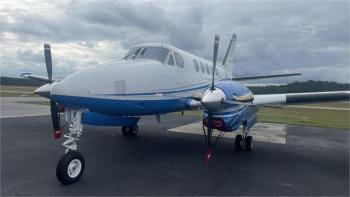 Airframe: Total Time: 12,245 Total Landings: 13,002 Engines: PRATT & WHITNEY PT6A-28 Time: 2841/582 TBO: 3500/3500 Props: MCCAULEY Time: 488/488...
...more
.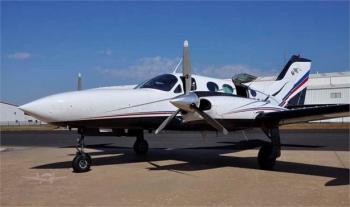 This '71 421B is De-Ice Equipped, ADS-B Out, has low time engines, and sports excellent avionics including Dual Aspen 1000's, GNS-430W, STEC 55X AP, Co-Pilot Instruments, Wx Radar, & Shadin Digital Fuel Flow. Recent new paint & leather, Vortex Generators, Engine Fire Detection & Extinguishing System, Log Range Fuel (246 Gallons) Wing Storage Lockers, and good maintenance history. A lot of plane fo...
...more
. Airframe: Total Time: 14,110 Engines: PRATT & WHITNEY PT6A-28 Time: 1810/5340 SMOH Props: Time: 30/30...
...more
.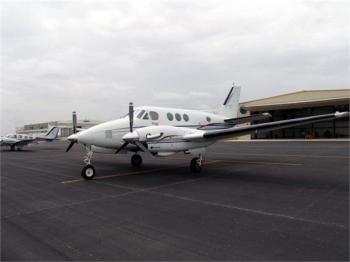 Landing Gear Overhaul October, 2020 Propeller Overhaul June, 2013 Airframe: Total Time: 11,700 Engines: Time: 4400/4400 SNEW TBO: 8000 PRATT & WHITNEY PT6A-21 ...
...more
.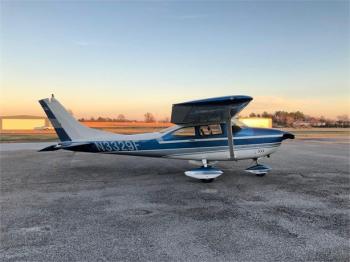 Very Clean 1966 Cessna Skylane w/ 9,523 Total Time and 380 Hours on Factory Reman. Garmin GMA-340 Audio Panel, Garmin 430W, Garmin G5 Digital DG/SHI, king KX-125 Digital NAV/COM, STEC-30 Autopilot. Airframe: Total Time: 9,523 Engines: 380 Hours Since Factory Rebuilt in 2010 Most Recent Impressions: #1. 77/80 #2. 78/80 #3.76/80 #4. 78/80 #5. 78/80 #6. 78/80 Props: MCCAULEY...
...more
.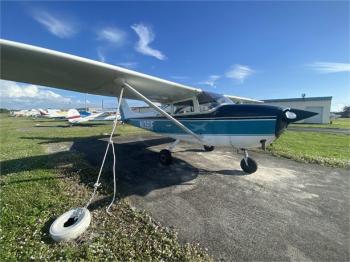 Low Time Classic 172 King KX170B with GS, KY 197 Com, Apollo GPS, ADS-B Airframe: Total Time: 3,184 Engines: CONTINENTAL O300D Time: 1553 SMOH TBO: 1800...
...more
.