---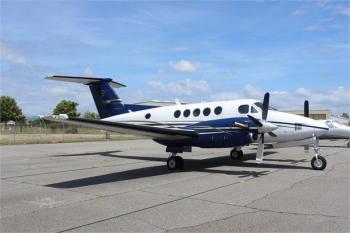 Total Airframe Time: 10,118 hours Total Landings: 9,790 Engines (P&W PT6A-41): TSOH TSHS TBO Left 3881 0 3600 Right 4161 0 3600 Propellers: TSOH Left 880 (Overhauled in Dec. 2016) Right 880 (Overhauled in Dec. 2016) Maintenance Aircraft is on AVTRAK for maintenance tracking. Inspection Phases 1 & 2 completed April 2020. Inspection Phases 3 & 4 completed April 2021. Landing gear overha...
...more
.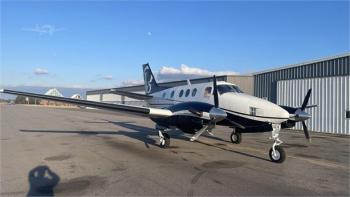 Brand New Paint November 2021!!!!. Engines are only 2,678 Since New, Super Low cycles Airframe: Total Time: 7,635 Engines: PRATT & WHITNEY PT6A-21 Time: 2678/2678 SNEW TBO: 3500/3500...
...more
.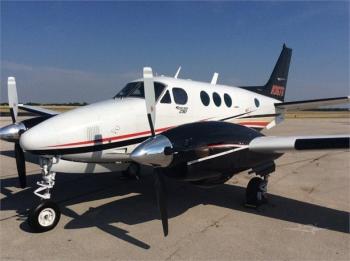 Financing Available. Recent HOTS and full garmin panel Airframe: Total Time: 11,918 Total Landings: 8,256 A real sharp and clean dash 21 powered C-90! No worries aircraft simple to operate and easy to care for! No surprises; and this one's got good Engine overhauls by factory in 2007! Recent HOT sections were completed with all new blades! Eye catching appeal and sports fresh inspections...
...more
.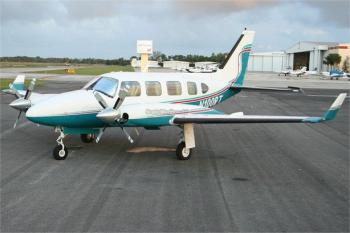 NEW TO MARKET! Turn Key Panther Converted 350HP, Winglets, 4 Blade Props Super LOW TIME, Only 239/239 Since Factory Overhaul, Outstanding Panel-- Dual GARMIN 530W's, GX200, NEW Digital RADAR, Autopilot, Full De-ice, Air-Conditioning, VG Kit, If you are in the market for fast comfortable twin that is Buy it and fly it.. Airframe: Total Time: 6,130 Engines: Time: 239 SFRM Lycoming 350 HP...
...more
.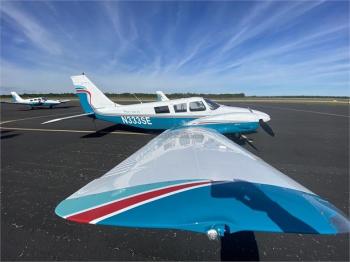 Completely Refurbished Seneca 1 with Factory Engines Only 7 hours, All New Garmin Gamin Glass Panel G500txi, Garmin GTN750WAAS GTN650WAAS, GTX 345, New Paint, New Leather, New Glass, If you are in the Market of a Light Twin Look at the Value in this Aircraft with Fresh engines, Fresh Props, State of the Art Panel, Truly a Turn Key Aircraft. Airframe: Total Time: 3,533 Engines: Lycomin...
...more
.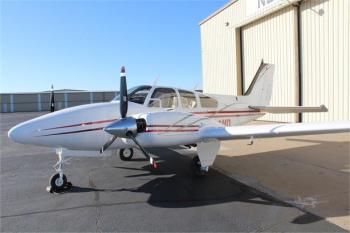 Airframe: Total Time: 3,928.1 Engines: CONTINENTAL IO520C15BR Time: 1224/1194 All cylinders 0/0 STOH Props: MCCAULEY Time: 1376/1376...
...more
.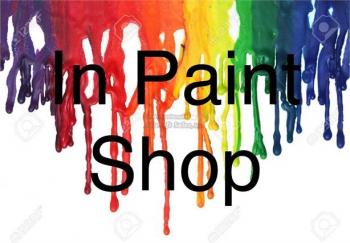 New Garmin Autopilot, Dual G5s, Garmin 430W, ADSB out, NEW Paint in Progress, Recent Leather interior, Dont Miss this opportunity to own completely Updated performer. Airframe: Total Time: 3,744 Engines: CONTINENTAL TSIO360FB1BN 642 Since Factory Reman Merlyn Black Magic Automatic Turbocharger Props: Time: 740 SPOH...
...more
.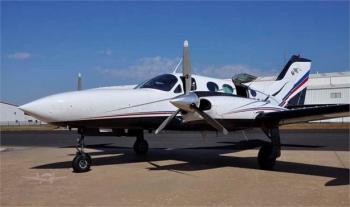 This '71 421B is De-Ice Equipped, ADS-B Out, has low time engines, and sports excellent avionics including Dual Aspen 1000's, GNS-430W, STEC 55X AP, Co-Pilot Instruments, Wx Radar, & Shadin Digital Fuel Flow. Recent new paint & leather, Vortex Generators, Engine Fire Detection & Extinguishing System, Log Range Fuel (246 Gallons) Wing Storage Lockers, and good maintenance history. A lot of plane fo...
...more
.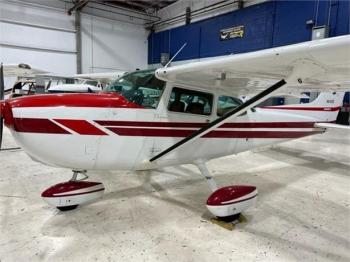 One of the nicest low-time Skyhawks you will find with only 1540 original hours! This Midwest aircraft has been hangar kept and Service Center maintained since new. Recent Garmin panel upgrade with custom backlit panel. Airframe: Total Time: 1,540 Engines: LYCOMING O-320-H2AD Time: 1540 Props: MCCAULEY Time: 1540...
...more
.