---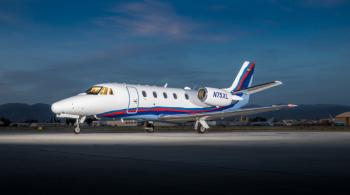 Airframe: Landings: 4,320 Engines: P&W TSN L/R: 4450/4450 TSHS L/R: 2010/2010 Don't miss the chance to own this aircraft. Click
here for more details.
.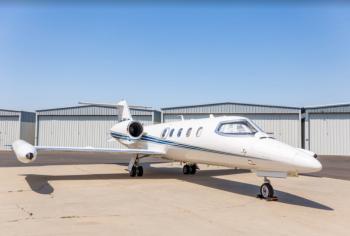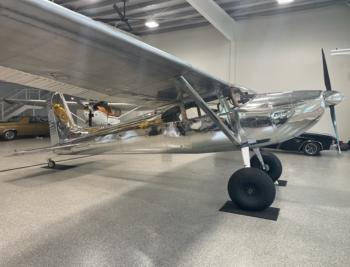 Aircraft Total Time: 4900 Hours total time Engine Time: 300 SMOH and 40 Since TOP overhaul Propeller Time: 20 hours on new Prop Annual Due: June 2023 Empty weight: 1600 Lbs...
...more
.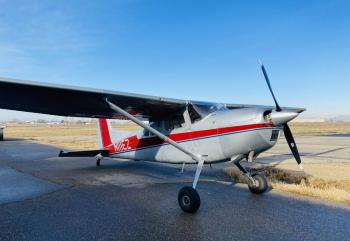 Low total time of 2600! IO-520D 1060 SFRMN, 86" 2 blade McCauley prop, factory float kit, ski fittings, long range fuel, Horton Stol kit, Gami injectors, Pponk gear mod, extended baggage, empty weight of 1778, useful load of 1521. Originally delivered to Canada, then imported back into US in 1993. Damage history on floats in 1996, wing rebuilt and instrument panel upgraded to include center st...
...more
.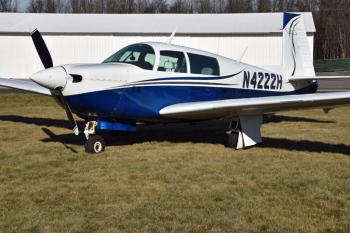 Very low-time airframe with beautiful paint, mid-time engine, and recent leather interior; Garmin GNS 430W, King KFC 200, King KCS-55A, Garmin GDL 88 (in & out), Flight Stream 210 Airframe: TTAF: 2065 Engines: Time: 970 STOH: 10 Props: SMOH: 500...
...more
.
Extremely nice Piper Challenger/Archer. For those unfamiliar with the Challenger, it was only named that for one year (1973), then Piper changed it to Archer, returning to it Native American linage. The significant changes include the fuselage being 5 inches longer, mainly in the rear seat foot room, a wider wing span, the horizontal stabilizer is longer, as well as a 50 gross weight increase ...
...more
.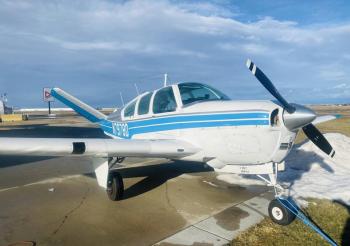 Beautiful H35, 4200TT 380 SMOH IO-470 250hp. McCauley Hydraulic Prop 380 SMOH, Ruddervators overhauled in 2019, Fresh Annual, 60 gallons fuel, Century 2 autopilot, ADSB out, Speedslope glass, Dshannon Belly Strake, alternator, Dshannon instrument panel with modern switches, circuit breakers and center stack radios, Dshannon enlarged rear windows and larger baggage area, Dshannon improved air venti...
...more
.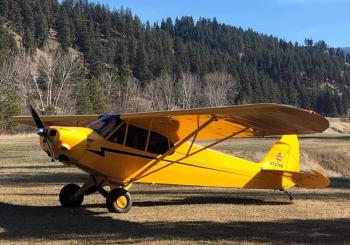 Beautiful Pa-11! Light Sport. Stroked 0-200 275 SMOH by Dons Dream Machines. Electronic Ignition. Catto Prop. Grove Brakes, Marco 8" wheels and tires. Metal Spars. 22 gallons fuel. Sealed lift struts. Hand held radio and intercom. Fueling steps. Under rear seat storage. Extended baggage with baggage door. Fishing pole tube. Shoulder Harness both seats. Adjustable front seat. Redundant trim s...
...more
.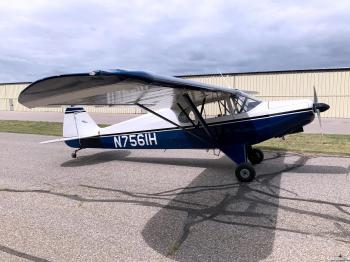 1220 smoh upgraded to E-225-8. Extensive annual just completed!. Highly sought after and very expensive no A.D. hydraulic prop with 300 spoh,New plugs, new motor mounts, oil cooler/oil tank overhaul, accessories have all new gaskets, cowl flaps, DShannon speed slope windshield, alternator, long tail cone, Garmin 250xl gps/com, Garmin audio panel, narco vor/glide slope, leather interior, 50 gal...
...more
.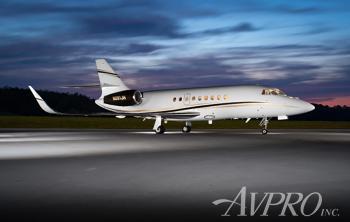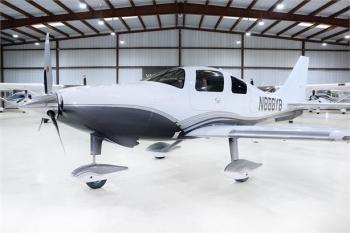 Air, Thermawing, TCAD, TAWS-B, ADS-B Out, G1000, GFC700. Trade In's Welcome! Call for Details! Airframe: Total Time: 1,154 Engines: Time: 1154 TBO: 2000...
...more
.