Bell aircraft for sale
---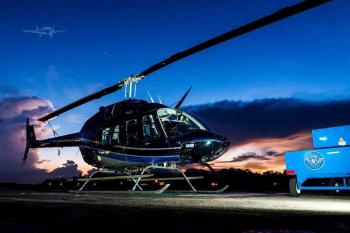 Corporate L4 with very good remaining component times. Motivated seller, call for pricing Don't miss the chance to own this aircraft. Click
here for more details.
.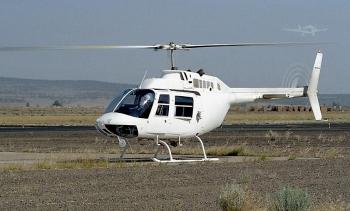 Always operated by a Part 135 operator and maintenance under Bell Customer Service Facility Engine(s): Rolls Royce 250-C20B S/N: CAE-801404BA...
...more
.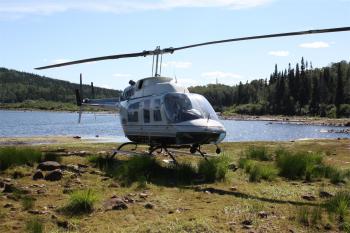 APRIL 2020: 300 HR ANNUAL INSPECTION 12 MO INSPECTION 12 MO MAST INSPECTION 24 MO INSPECTION NEW BATTERY MAIN DRIVE SHAFT INSPECTION REMOVED BOTH COLLINS VHF21 COMMS REPLACED WITH GARMIN GTR-225 Airframe: TTAF: 4506 NO KNOWN DAMAGE SAME OWNER LAST 30 YEARS COMPLETE LOGS Engines: MODEL: 250-C20R TSO: 282 HRS TIME REMAINING: 1,467 HRS 1ST STAGE WHEEL: 1,492 REMAINING 2ND STA...
...more
.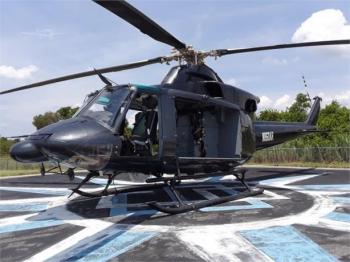 Airframe: Total Time : 17,304.6 Hrs. Total Landings : 33,391 Total Aircraft Cycles: : 33,391 Engines: Type & Model : P&WC PT6T-3B Operator TBO : 4,000 Hrs. #1 Engine #2 Engine Serial Number : CP-PS-62014 CP-PS- 62927 Time Since New : 17,952.2 Hrs. 3,263.0 Hrs. Cycles Since New : 39,109 7,305 Time Since Overhaul : 2,905.0 Hrs. 1,647.9 Hrs. Props: MAIN ROTO...
...more
.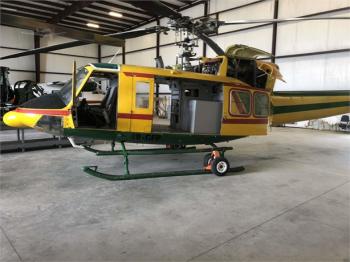 • Standard Interior Seats • Cargo Hook and Cargo Nets • Auxiliary Fuel Tanks • Spare Parts Inventory Available • No De Ice equipment installed Airframe: TTAF: 4755 Engines: Type & Model : Pratt & Whitney PT6T-3B Twin-Pac Approved TBO : 4,000 Hours #1 Engine #2 Engine Serial Number : 62286 62883 Date of Mfg : April, 1981 July, 1986 Time Since New : 4,756.16 Hrs. ...
...more
.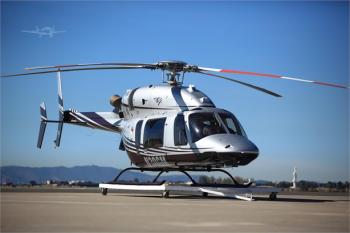 TOTAL TIME: 826.0 DELIVERED NEW MAY, 2012 FROM BELL HELICOPTER Don't miss the chance to own this aircraft. Click
here for more details.
.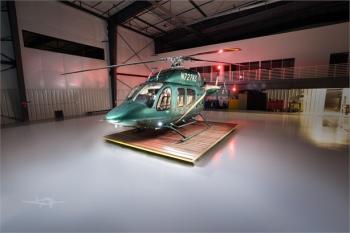 Engine, airframe, avionics and parts are 100% enrolled on JSSI. MAG VVIP "SILENS" interior with SIL4 Noise Reduction installed in 2016. New paint in 2016 and kept in a climate controlled hangar in Virginia. Equipped with dual pilot controls for dual pilot IFR operations, 4th axis autopilot, dual evaporator air conditioning, inlet barrier filter. Contact Kuhn Aviation for more the full brochure...
...more
.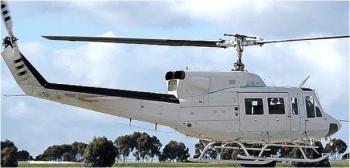 Impeccable, just refurbished Bell 212. New transmission and rotor blades. Updated Avionics. Recently painted. No known damage history. Airframe: Total Time: 3,628 Fully Refurbished in 2019. Most components new or just refurbished. No known damage history. Engines: Pratt & Whitney PT6T-3 TWIN-PAC. 4000 TBO. Total Time: 2694/1701 Hrs Total Cycles: 5814/4957 Last OH Done at: 2047/0 H...
...more
.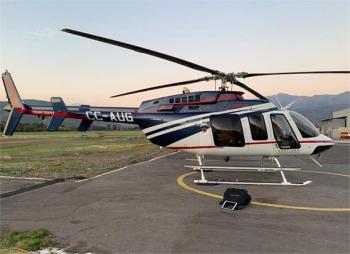 Only 433 total hours! Corporate VIP, One Owner since New, Autopilot 2-Axis, Air Conditioner w/ Dual Fwd Evaporators, Bleed Air Heater, High Visibility Crew & Cabin Doors, Leather Interior Seats, Aux Fuel 19 Gal., AFS Inlet Barrier Filter, Onboard Cargo Hook w/Cargo Mirror Kit, Radar Altimeter, Heli-Utility Basket w/ Quick Release, Quiet Cruise, Dart Bearpaw Kit, Tail Rotor Pedal Safety Kit, Wire S...
...more
.
MO, US
$1,450,000 For Sale or Lease