---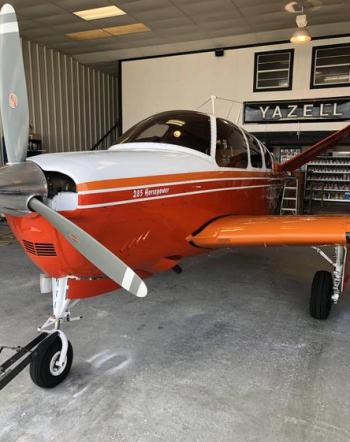 DON'T MISS OUT • IMMACULATE '54 Bonanza E-35 for sale TT-5600 only 440 hrs since factory NEW ...
...more
.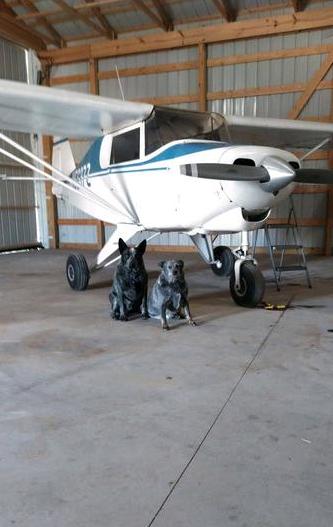 1962 Piper Colt, very nice and clean. ACTT 4311.84 TACH 557.02 STC for a Lycoming 0-320 (150 hp) ETSOH 56.22 ...
...more
.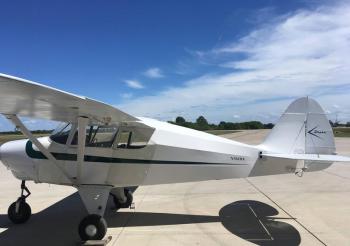 PA 22 with 1631 total hours engine and air frame top overhaul at 1338 Don't miss the chance to own this aircraft. Click
here for more details.
.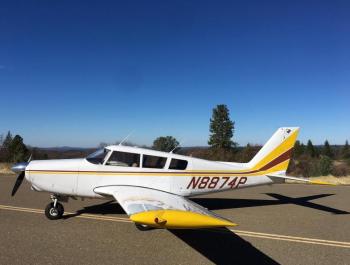 Airframe Time: 2603 Hours Total Time Engine Time: 1025 Hours SMOH on IO-540 Lycoming 260 HP, 2000 TBO Prop Time: 35 SPOH on Two blade hartzell (No AD) Useful Load: 1234 lbs Annual Due: December 2021...
...more
.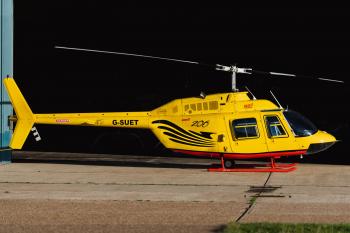 This aircraft is equipped with Garmin GPS, Auto Re-Light, VOR, 8.33 Radio, HISL, Hydraulic Pedals, Boot extender, Particle Separator, Rotor Brake, as well as new plastics and carpets and leather interior. Engines: Allison 250-C20...
...more
.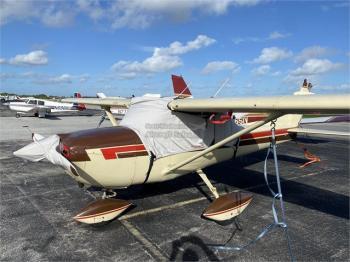 Vet Low Time 2267 Total time !!! Super low engine 38 SMOH 150 HP STOL Kit Dual Coms , ADSB, Great Time builder, Cheap to fly retirement toy Airframe: Total Time: 2267 Engines: 38 SMOH TBO: 2000 150 HP bush conversion Lycoming 0-320 Engine...
...more
.
Currently Under Agreement. Aircraft Hangared at Wichita Falls, TX. Great Condition. Low Time, Good Maintenance. Engines: SMOH: 650/650...
...more
.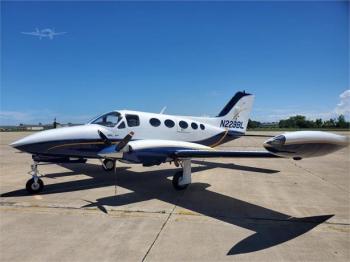 A 1973 CESSNA 414 , 5384 TTAF, Low Time Ram VI Engines, Dual Garmin 600 TXI, Dual Garmin 750's, Great Paint and Interior, Many More Updates! Airframe: Total Time: 5,384 Engines: Signature Millennium Overhaul Ram VI / 335HP Left Engine 75 SMOH / 2017 Right Engine 231 SMOH / 2002 Props: McCauley Scimitar Propellers 75 Hours Since Overhaul including Governors on Both / 2017...
...more
.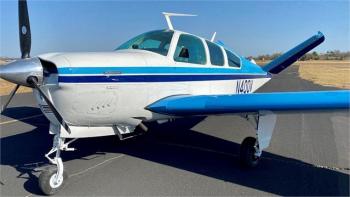 A low time, 2-owner, V35B with Factory Reman, Fresh Top Overhaul, GNS-430, KX-165, King HSI, STEC-30 Autopilot with GPSS. Always hangared. Fresh September Annual, ready to go. Airframe: 2127 hours Total Time Since New Engines: 570 hours on Factory Reman Engine (3/1995) 11 hours since Top Overhaul of All Six Cylinders by Premier Aircraft Engines (Aug 2019) Make: Continental / Model: IO-52...
...more
.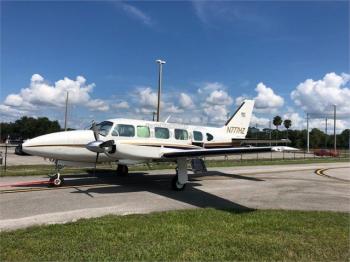 One of the Lowest time Chieftains available on the Market today!! Only 5606 TT 1076/1076 SMOH 8/8 SPOH, Full DeIce, Factory Air conditioning, 8 Place Executive Interior, Intercoolers Hangared, This Plane is priced to Sell Airframe: 5606 Total Time Since New Very Low Total Time for this Make and Model Engines: TI0-540-J2BD 1076 SMOH SN l3127-61A Props: HC-E-YR-2ALTF SN DJ10805A 8 S...
...more
.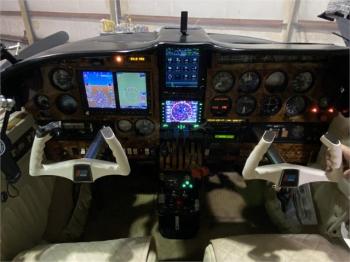 Incredible Value for this LOW TIME F model Aztec with only 2274TT 460/460 SMOH, GARMIN G-500 PFD/MFD, GTN750 Touchscreen, EX-600 MFD, Radar, JPI, 3 bladed props, Vortex Generators, One Piece Windshield, Hangared, Owner is moving up Airframe: Total Time: 2274 Engines: TBO: 2000 460 SMOH by Zephyr Engines 2007 Props: 3 Blade Harztell props only 402 SNEW...
...more
.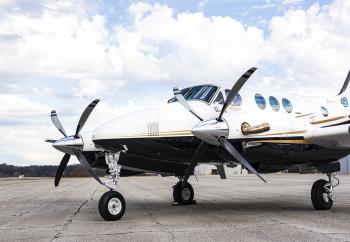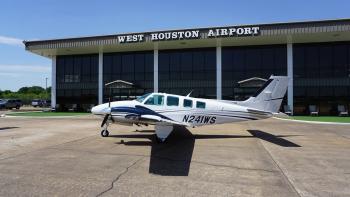 This is a beautiful non-turbo charged Cessna 210M with lots of goodies! Always hangared and ready to fly. Needs nothing! Three-quarter ton useful load! A true six seat plane! Tax Incentives Available for Business Use Planes! Engines: Continental SFREM: 450 Props: Hartzell TSN: 10 Three Bladed New...
...more
.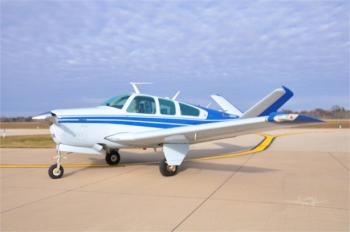 AKC Aviation is proud to present this Midwest Based Beech V35B. 1507 SMOH, Aspen EFD 1000 PDF, Garmin 530W Nav/Com/GPS, Garmin 345 ADS-B (In & Out). August 2020 Annual. Same Owner for over 35 years. Airframe: 2997 Total Time Aircraft Serial # D-10207 Engines: TBO: 1700 1507 SMOH Continental IO-520-BB S/N 569729 Last Compressions at last annual 78/71/75/73/77/68 over 80 Props: 1...
...more
.