---
Please contact us for additional information. Airframe: Landings: 107 Engines: Williams TSN: 240/240...
...more
.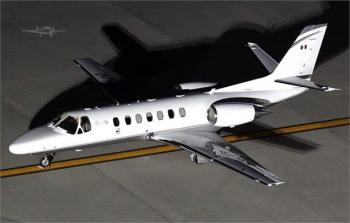 Late Model 2005 Citation Encore w/TCAS II ADS-B Out & Fresh Phases 1-5, 1 Owner! Ready to GO!!! $1.595M. Trades Accepted/Owner Financing. Airframe: Total Time: 3,737 Total Landings: 2,053 Engines: Time L/R: 3737 Cycles L/R: 2043 TBO: 5000...
...more
.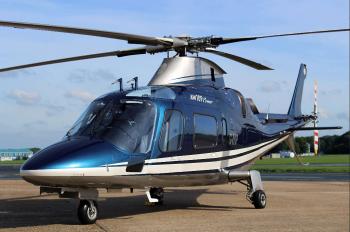 Composite Tail Rotor Kit, 230 US Gall. Fuel System, Pulsed chip detector, Reading lights & floor courtesy light. Airframe: TTAF: 2,834 Engines: TSN L/R: 2495/2495...
...more
.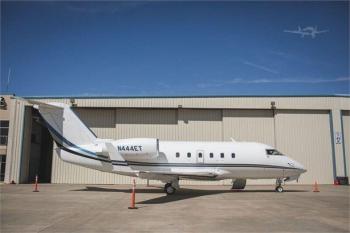 Priced for Immediate Sale! Highly Upgraded 1982 Challenger 600 s/n 1062. Universal Panel with Synthetic Vision! 12 Passengers Airframe: Total Time: 6,505.3 Total Landings: 6,065 Engines: AVCO LYCOMING ALF502L-2C Time L/R: 7617/5691 Cycles L/R: 5467/4744 TBO L/R: 4000/4000 APU: Honeywell GTCP 36-100 6,750.0 Hours since new 1,073.0 Hours till hot section inspection...
...more
.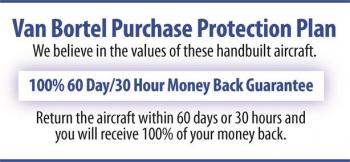 2018 Aviat A-1C-200. 256 TT. 200 HP. Trade In's Welcome! Call for Details! Airframe: Total Time: 256 Engines: Time: 256 TBO: 2000...
...more
.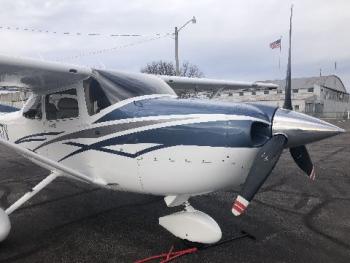 Low time, always hangared, excellent maintenance! Just needs a new home! Airframe: TTAF: 1111 Engines: Lycoming TIO-540. Annual - January, 2021...
...more
.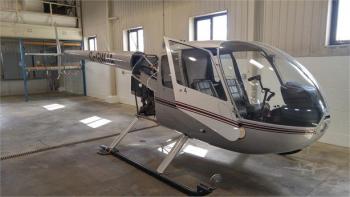 12 years inspection in progress, heated pitot tube, bear paws, HID landing light. Airframe: Total Time: 1,150...
...more
.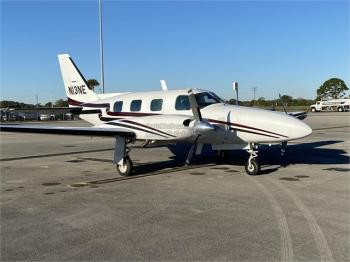 LOW TIME Mojave only 3732 TT Since New AF, 0/0 SMOH 154/154 New Props Garmin GTN 750 Touch Screen, GTX 345 ADSB in and out, Color Radar, King KFC200 AP/FD with Preselect, Fact Air Conditioning, Full Known Ice Package, Club Seating, Aft Potty, Pressurized Cabin Comfort Airframe: Total Time: 3732 Engines: Lycoming LTIO 540 V2AD Zero SMOH by Signature Engines Props: 154 Since NEW PROPS ...
...more
.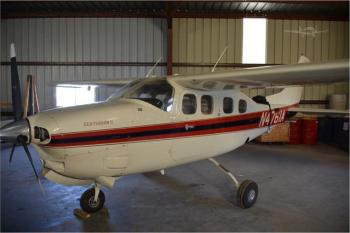 Airframe: 2,804 Hours Total Time Since New Engines: 1,418 hours on Factory Reman Engine (July 1996) 1,116 hours since Top Overhaul with Six New TCM Factory Cylinders (2000) Make: Continental / Model: TSIO-520-AF3BR / Serial #: 245234-R Props: 704 hours since Overhaul on McCauley 3-Blade Dynamically-Balanced Hot Prop by Executive Propellers, Inc. of Van Nuys, CA / FAA CRS # EU6R595N (Apr...
...more
.
Airframe: 6943 Hours Total Time Since New Engines: 1,346 hours on Factory New Engine (July 2005) 691 hours since Top Overhaul with Six TCM Factory New Cylinder Assemblies 650 hours since Bottom Overhaul by Poplar Grove Airmotive due to prop strike. Engine was disassembled, professionally inspected, and reassembled with all new lifters, all new piston rings, and overhauled magnetos. (Nov 201...
...more
.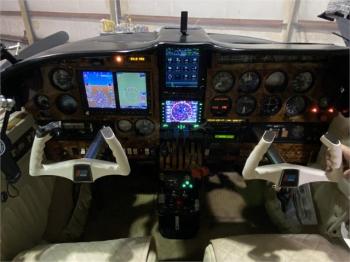 Incredible Value for this LOW TIME F model Aztec with only 2274TT 460/460 SMOH, GARMIN G-500 PFD/MFD, GTN750 Touchscreen, EX-600 MFD, Radar, JPI, 3 bladed props, Vortex Generators, One Piece Windshield, Hangared, Owner is moving up Airframe: Total Time: 2274 Engines: TBO: 2000 460 SMOH by Zephyr Engines 2007 Props: 3 Blade Harztell props only 402 SNEW...
...more
.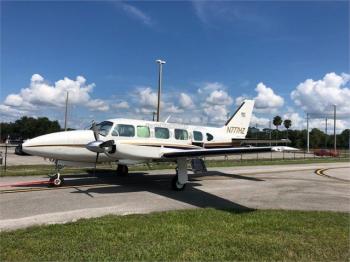 One of the Lowest time Chieftains available on the Market today!! Only 5606 TT 1076/1076 SMOH 8/8 SPOH, Full DeIce, Factory Air conditioning, 8 Place Executive Interior, Intercoolers Hangared, This Plane is priced to Sell Airframe: 5606 Total Time Since New Very Low Total Time for this Make and Model Engines: TI0-540-J2BD 1076 SMOH SN l3127-61A Props: HC-E-YR-2ALTF SN DJ10805A 8 S...
...more
.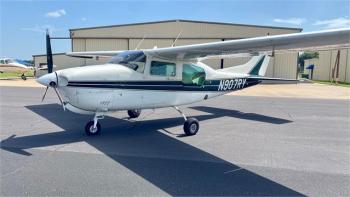 This 2-owner '80 Turbo Centurion spent 27 years on the DEA Aviation Surveillance Maintenance program. KLN-94 IFR GPS, KFC-200 AP w/ FD, GTX-345 ADS-B In & Out, Dual KX-165's, Slaved HSI, Radar Alt, RMI, WX-1000, Stainless Steel Exhaust, Dig Fuel Flow, Elec Standby Vacuum, 135-Amp Alternator, Del-Air Observer Window & more. December 2020 Annual! Airframe: 7,735 Hours Total Time 2-Owner, Former...
...more
.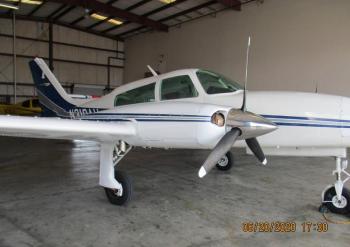 REDUCED FOR QUICK SALE • 1979-Cessna T310R,Based at Deland,(KDED) Fl. TT:3,809.4 Hrs.L.E. SMOH: 517.5, R.E. : 517.5-McCauley L. Prop. 518.9-R. Prop.518.9 Annual Due May 2021.- ...
...more
.