---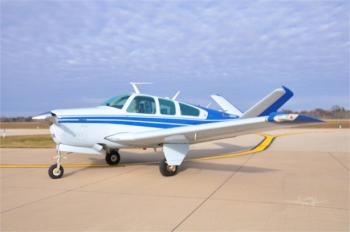 AKC Aviation is proud to present this Midwest Based Beech V35B. 1507 SMOH, Aspen EFD 1000 PDF, Garmin 530W Nav/Com/GPS, Garmin 345 ADS-B (In & Out). August 2020 Annual. Same Owner for over 35 years. Airframe: 2997 Total Time Aircraft Serial # D-10207 Engines: TBO: 1700 1507 SMOH Continental IO-520-BB S/N 569729 Last Compressions at last annual 78/71/75/73/77/68 over 80 Props: 1...
...more
.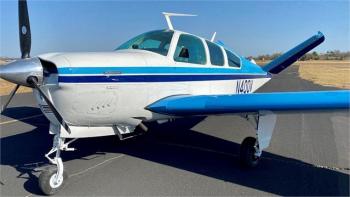 A low time, 2-owner, V35B with Factory Reman, Fresh Top Overhaul, GNS-430, KX-165, King HSI, STEC-30 Autopilot with GPSS. Always hangared. Fresh September Annual, ready to go. Airframe: 2127 hours Total Time Since New Engines: 570 hours on Factory Reman Engine (3/1995) 11 hours since Top Overhaul of All Six Cylinders by Premier Aircraft Engines (Aug 2019) Make: Continental / Model: IO-52...
...more
.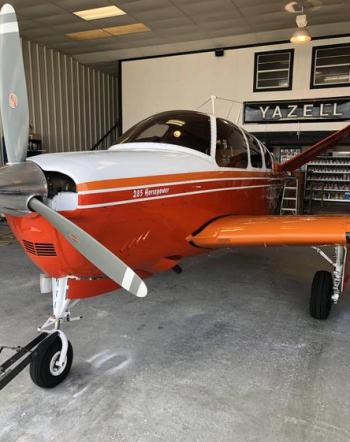 DON'T MISS OUT • IMMACULATE '54 Bonanza E-35 for sale TT-5600 only 440 hrs since factory NEW ...
...more
.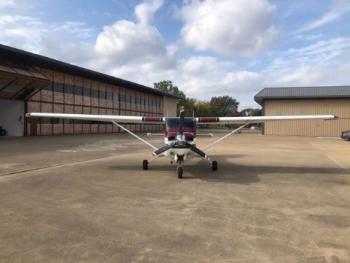 Just on the market! Very low time. Airframe: TTAF: 2350 Engines: 1220.6 Hours Since New Don't miss the chance to own this aircraft. Click
here for more details.
.
ACCEPTING OFFERS • 1964 Cessna 172F for sale. Beautiful 172 kept in great shape and always hangared. Continental O-300 TTAF 2500 TSMOH 800 Paint was done in 1994 but is in great shape, still 10/10. Interior is also in great shape 7/10. 4 place intercom installed in 2017. Garmin 430W (yellow tagged) installed 2017. Narco MK12 (yellow tagged) radio in 2017. Stratus ES ADSB transponde...
...more
.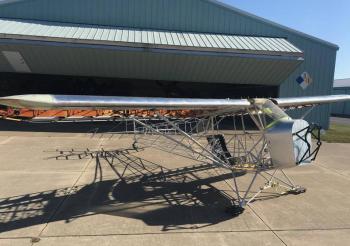 New Clipped Cub project, Factory new YIO-233 in the box, All new parts, Fuse, Wings, Tail Feathers, Struts, flight controls etc. Mods for more space, and higher horsepower eng, very high quality construction, nearly ready to Cover. • New Fuselage (4130) Welded by New Life Restorations, Mooresburg TN ~2008. ◦ Modified by JKE for extra room and Pitts Model 12 Kimball Carbon seat...
...more
.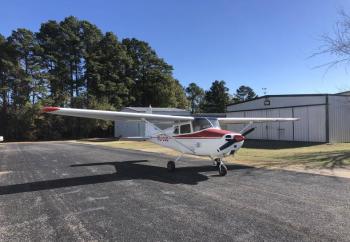 FOR SALE OR TRADE • 1958 Cessna 172, 2200 TT, 0300-A. 32 hours SMOH with new Millennium cylinders, overhauled May 2020. Annual inspection done November 2020. Logbooks complete with no damage history. Apollo audio panel, KX 155 W/ glide slope, (no indicator), MX 170 with KI208. Recent paint. Can make ADSB compliant for an extra $1,500. Would entertain trades for other aircraft and cash. L...
...more
.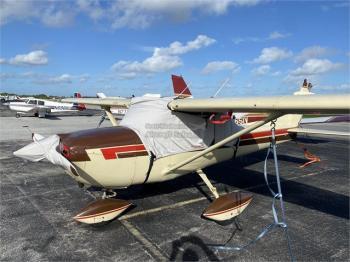 Vet Low Time 2267 Total time !!! Super low engine 38 SMOH 150 HP STOL Kit Dual Coms , ADSB, Great Time builder, Cheap to fly retirement toy Airframe: Total Time: 2267 Engines: 38 SMOH TBO: 2000 150 HP bush conversion Lycoming 0-320 Engine...
...more
.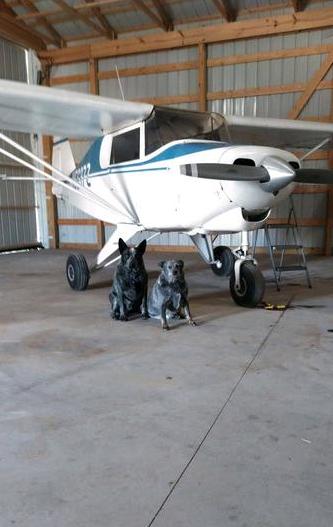 1962 Piper Colt, very nice and clean. ACTT 4311.84 TACH 557.02 STC for a Lycoming 0-320 (150 hp) ETSOH 56.22 ...
...more
.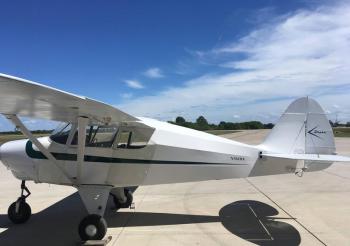 PA 22 with 1631 total hours engine and air frame top overhaul at 1338 Don't miss the chance to own this aircraft. Click
here for more details.
.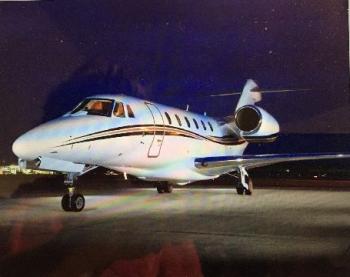 Duncan Maintained Since New!!!! All Inspections Current. CESCOM & JSSI Airframe: TTAF: 7430 Engines: Engine 1: 7262 TSN, 4689 CSN. Engine 2: 7266.2 TSN, 4685 CSN. APU: 3467 TSN, 5933 CSN Engines Enrolled on JSSI (100%). APU Enrolled on JSSI (100%). total Time: 7430 Hours Total Landings: 5902 Cycles...
...more
.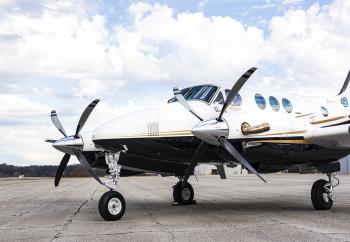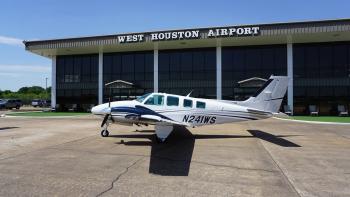 This is a beautiful non-turbo charged Cessna 210M with lots of goodies! Always hangared and ready to fly. Needs nothing! Three-quarter ton useful load! A true six seat plane! Tax Incentives Available for Business Use Planes! Engines: Continental SFREM: 450 Props: Hartzell TSN: 10 Three Bladed New...
...more
.