---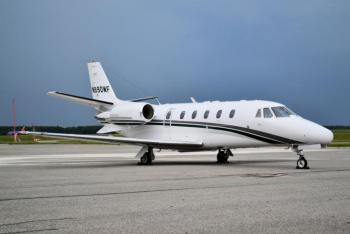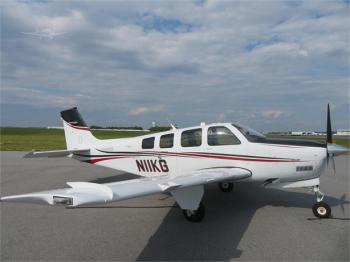 N11KG 2012 G36 Bonanza, Serial No. E-3981, 255 Total Time Since New, IO-550 300 Horsepower "Gold Standard Edition" Engine 255 Since New (1900 Hour TBO by Serial No.), 3 Blade Hot Prop 255 Since New, ClimateControl Plus@ Air Conditioning, New Style Interior, New Style Lighting, Garmin GFC 700 Autopilot Flight Control System with Altitude and Vertical Speed Preselect and Yaw Damp, Couples for ILS an...
...more
.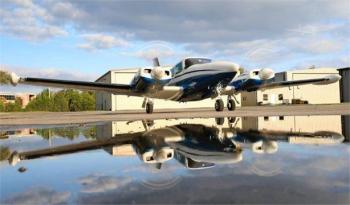 7381.0 TSN. Lycoming IO-360-CUF Engines. Hartzell Propellers. Last Annual Completed July 15, 2020. 2 Year IFR Certification Done August 21, 2020. Airframe: Total Time: 7,381 Engines: Lycoming IO-360-CUF - Left 5025.6 TSN, 780.5 TSO; Right 2581.8 TSN, 856.2 TSO Miller 200 HP Conversion Props: Hartzell HC-2YK-2CUT - Left 785.5 TSO, Oct 2006; Right 785.5 TSO, Oct 2006 ...
...more
.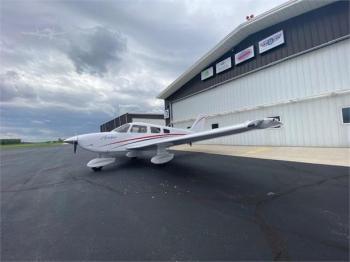 LYCOMING O-360 ENGINE. SENSENICH 2-BLADE PROPELLER. Airframe: Total Time: 550 Engines: LYCOMING O-360 Time: 550 SNEW ...
...more
.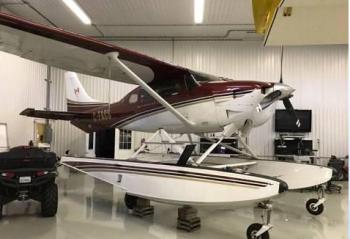 C-FACS $ 259,900 CDN Continental TSIO-520 P 300 hrs SMOH by Aero-Recipt Riley Intercooler Kit McCauley 3 blade prop 300 hrs SPOH EDO 3500 Amphibs with heavy duty gear Sportsman STOL leading edge Wing X wing extensions Micro Aero Dynamics VG's Sierra Long Range tanks (136 gals) Aero flash strobes Digital flap guage ME-405 ELT Bubble Windows Paint and interior (leather) 9/10 Amphibs Empt...
...more
.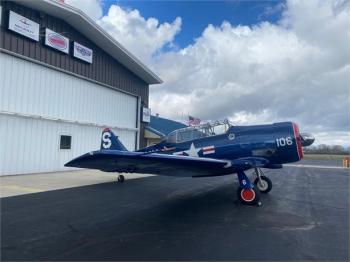 PRATT & WHITNEY ENGINE. PROPELLER HAMILTON STANDARD. Airframe: TTAF: 5614 Don't miss the chance to own this aircraft. Click
here for more details.
.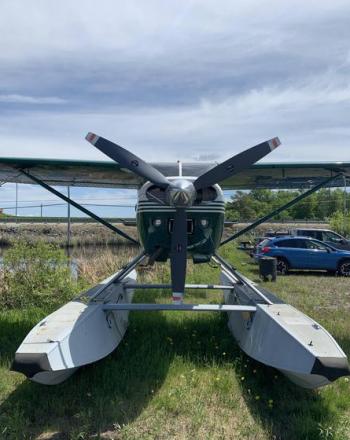 1976 Cessna A185F 4997 TT, SMOH-903, 150 on new cylinders, Gami Injectors, 140hr on McCualey 86" 3 blade. Flint wing extensions/tip tanks, total fuel 112 gallons, #3600 pound gross weight, Extended baggage, Atlee Dodge folding rear seats, Door Stewards, Rosen Visors, BAS shoulder Harness, Bubble windows,King Radios, JPI Engine Monitor, Garmin Area 500 Paint and Headliner in 2013 On Tight...
...more
.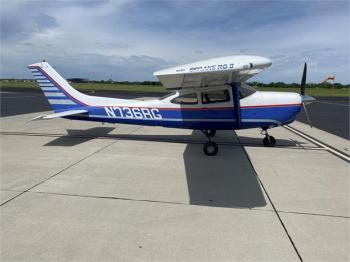 1979 Turbo 182RG - 4825TT, 710 SMOH W 90 SINCE TEARDOWN W CAM REPLACED, 90 SNEW 3 BLADE PROP, GOOD COSMETICS, GARMIN 430W, STEC 30 AUTOPILOT W ALTITUDE HOLD, $179,000.00 Airframe: * TOTAL TIME AIRCRAFT SINCE NEW : 4825 HOURS * ANNUAL INSPECTION 12/2020 * DAMAGE HISTORY – GEAR UP LANDING 8/2016 - PROP STRIKE 9/2003 * HANGARED Engines: * E...
...more
.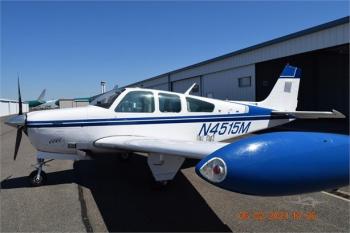 N4515M 1978 Turbo-Normalized F33A Bonanza, Serial No. CE-767, 3608 Total Time Since New, IO-520-BB Turbo-Normalized Engine with 1225 SMOH by Western Skyways and 279 Since Top Overhaul (Due to the Millennium Cylinder AD). Three Blade McCauley Prop 83 Since Overhaul, JL Osborne 20 Gallon Tip Tanks (114 Gallons Total Usable Fuel), Century IV Autopilot with HSI, Altitude Hold, Yaw Damp, and Coupled t...
...more
.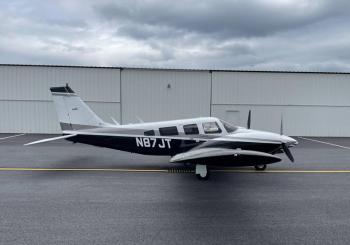 Beautiful 1977 Piper Seneca II for sale! Airframe: 3444 TT Engines: LE/RE 632/605 Props: LP/RP 443/420 ...
...more
.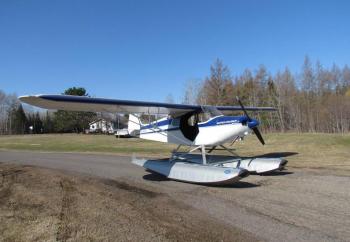 Totally rebuilt piper pa-12 Edo floats,flaps 160 hp 30 hr tt 18 tail and gear 24 gal tanks please call for more info....
...more
.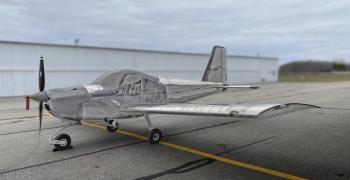 Vans RV-12iS E-LSA, Built by an A&P. This aircraft has only 29 hours TT and is in new like condition. Duel Garmin screens, All interior parts has been primed, dual landing lights, all nav/strobe lights necessary for night operations, Sunshade, 100 HP Rotax 912iS aviation engine Avionics Installed Two GDU 460, One GTR200B, Two GSA 28, One GDL-52R, One GTX 35R, One GEA 24, One GMU 11, One GS...
...more
.